Merck Second-Quarter Earnings Preview: A Glimpse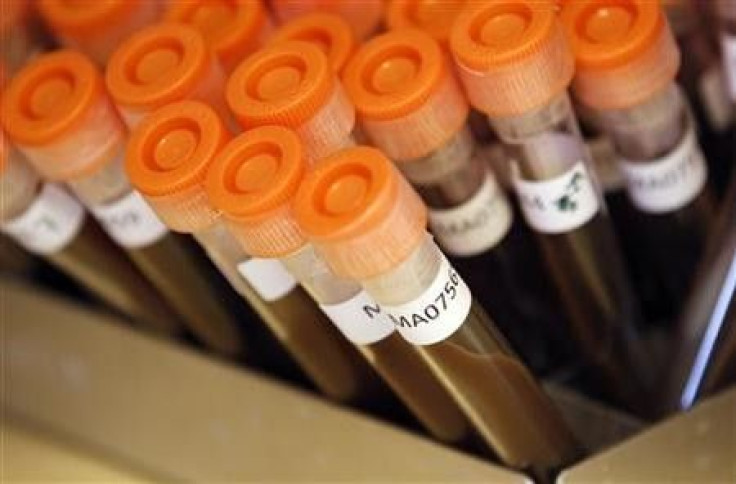 Merck & Co. (NYSE: MRK), one of the world's largest pharmaceutical companies, is expected to report a 0.5 percent rise in second-quarter profits from the year before on a slight increase in revenues, as it prepares to reduce its research and development costs.
Based on a median estimate among analysts polled by Thomson Reuters, the New Jersey-based drug developer will report earnings of $1.01 a share on a 0.1 percent rise in sales, to about $12.16 billion, from the year-ago quarter. The company will post results Friday, before the markets open.
Merck's capital spending is expected to jump nearly 200 percent to $1.09 billion from $365 million in the year-earlier quarter, according to estimates based on Thomson Reuters' analyst poll. However, revenues from rising medical prescriptions and reduced costs as a result of two business deals that Merck entered between April and June, will offset the bump-up in capital spending.
The second-quarter saw a rise in the number of prescriptions that were issued for Merck drugs, according to Anthony Butler, an equity analyst at Barclays Capital. The change in the net number of prescriptions is measured relative to the price of the product that is prescribed, since price is not entirely reflected in revenue.
Butler is also optimistic about Merck's research and innovation capabilities, which will offset any revenue losses that may arise when its top-selling asthma and allergy pill, Singulair, expires in August. If you have $1 billion in revenues and 80 percent of it goes away, that's painful. If they can't make anything else, that'll be a problem, he said. But Merck has shown a pretty good history of being innovative. It's probably the most innovative in all of pharmaceuticals.
The pharma giant has reportedly strengthened its pipeline of experimental products from April through June -- a move that is expected to boost its revenues and profits, by helping it keep stiff competition at bay. The company is currently adding the final stroke to its testing efforts for the release of six new experimental drugs between now and the end of next year.
Merck's $1 billion takeover of cancer drugmaker Endocyte Inc. in April is expected to not only bolster its internal pipeline productivity but also offset its anticipated losses from the expiry of its Singulair patent, which garnered sales of $5.5 billion last year. The timely deal with Endocyte provides Merck the rights to develop and commercialize Endocyte's investigational cancer compound vintafolide, and its diagnostic agent etarfolatide, which identifies patients with traits that will increase their chances of receptiveness to the drug.
Merck paid Endocyte $120 million up-front. This amount will have little effect, if any, on the company's earnings. If the slight rise in costs did tweak earnings, the company has the potential to offset this cost by adjusting its share buybacks to retain its earnings per share, Butler indicated.
Merck's $303 million deal with biotech major Ambryx Inc. in June is also expected to be cost-effective as the collaboration will help both companies leverage their research capabilities jointly to develop a biologic drug based on Ambryx's sophisticated protein medicinal chemistry technology.
Both moves are likely to factor into the company's second-quarter earnings by providing Merck a platform where it can speed up its process of garnering and marketing existing products or collaboratively developing new ones without doing all the work itself.
Regulatory hassles and rising competition are two key challenges that the company has faced during the second quarter.
Merck's research and development activities were rattled in June, when the Food and Drug Administration (FDA) rejected one of its cancer drugs, ridaforolimus, unless the company tested it further. The development has cost Merck time and resources, also leaving analysts uncertain about what its next move will be for the drug.
Another trend to watch for is the growth in generic competition. However, this is unlikely to pose a threat to Merck unless demand for generic products conspicuously declines, Butler explained.
Merck has been successful with its drug testing capabilities. Anacetrapib, a Merck-made cholesterol drug that is in its final stage of testing, routed dalcetrapib, a similar drug made by rival Roche Group, which collapsed during testing. Wall Street analysts are now anticipating the results of Merck's Alzheimer drug, MK-8931, which is in its initial phase of patient testing. The curiosity arises in the wake of Johnson & Johnson's Alzheimer drug failure during one of four final-stage patient studies.
Merck executives are expected to discuss early revenue trends for some drugs that have recently secured approval from the FDA. These include glaucoma treatment pill Zioptan, hepatitis C drug Victrelis, and an extended version of its combination type-2 diabetes pill, Janumet XR. Furthermore, sales of Merck's shingles vaccines, Zostavax, are expected to rebound, giving a fillip to its revenues.
Some analysts rate Merck stock as a Buy. Shares rose to $41 at the end of the second quarter, from $38 in April. The company's stock fell 8 cents, or nearly 0.2 percent, to $42.60 in noon trading on Wednesday.
© Copyright IBTimes 2023. All rights reserved.