Merkel Taps Joachim Gauck for German Presidency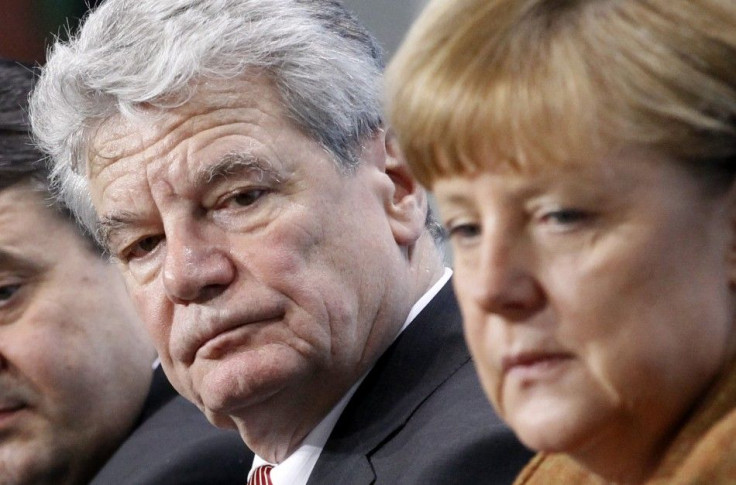 Joachim Gauck has been picked to be the next president of Germany.
The pastor and East German activist was passed over by German chancellor Angela Merkel the last time around, but with strong support from party allies, Gauck securred the nomination over the weekend.
Merkel called Gauck, who is supported by the opposition Social Democrat and Green Parties, as soon as he landed in Berlin on Sunday to tell him of his nomination.
What moves me the most is that a person who was born during this sinister, dark war and then lived through 50 years of dictatorship, that such a person should be called upon to become head of state, Gauck said, referring to his East German roots.
The most important thing for me is that the people in this country learn once again that they live in a good country that they can love.
A constitution assembly of about 1,200 people will vote on Gauck's appointment on March 18. If elected, Gauck will replace Christian Wulff, who resigned in disgrace on Friday after a two-month long home loan scandal. The post of President is largely ceremonial in Germany, but the latest situation surrounding the job has left a pock mark on Merkel's record.
Germany's President is meant to serve as a moral compass for the nation but after two presidents resigned ahead of term, a gaping hole emerged at the top, Germany's Der Spiegel newspaper commented on Monday.
Gauck became famous as a dissident in East Germany and then for his time as an archivist after the fall of the Berlin Wall. Gauck was in charge of the Stasi files and helped expose the crimes of the East German secret police.
Let's not forget that we have churchmen like Gauck to thank for the success of East Germany's peaceful revolution, Merkel said of Gauck.
While Gauck has significant support both publicly and from within German politics, not all are confident about his leadership.
Joachim Gauck was, and is, given a holy status. But that will not remain the case: He will irritate people, probably one-by-one riling each of the five parties who selected him as their candidate, wrote the center-left Süddeutsche Zeitung paper.
He is not a straightforward candidate. Rather, he is someone who thinks, talks and, sometimes, acts emotionally. He will make an unpredicable president, someone who irritates.
© Copyright IBTimes 2023. All rights reserved.