Messi, Ronaldo Rivals Have Tried These 'Crazy Ways' To Stop Their Dominance
KEY POINTS
Rivals and teams have tried different ways to stop the dominance of Lionel Messi and Cristiano Ronaldo
Real Madrid players often roughed up Messi in the past
A manager once intentionally didn't order to cut the grass in attempt to frustrate Ronaldo while dribbling
Lionel Messi and Cristiano Ronaldo's rivals shockingly used several crazy tactics in an attempt to stop their dominance inside the pitch.
Messi and Ronaldo may have been heroes in the eyes of their fans. However, while playing against them inside the pitch, the opposing team certainly doesn't see the same. In fact, because Messi and Ronaldo have always managed to outlast their defenders, some of the coaches from the opposing teams have gone through some desperate measures just to be able to hinder the pair.
Some of the greatest centre-backs to ever play the game, including Virgil Van Dijk, have vouched for how near-impossible it is to stop a magnificent player like Messi when he's already on fire. As a result, an increase in fouls and aggression is often the solution. An array of teams has chosen to rough up Messi in the past but the evidence suggests the success rate is still quite low.
Give Me Sport recently reported that a video uploaded on YouTube, entitled "Crazy Ways Players & Teams Try To Stop Messi," brilliantly compiled some of the bizarre tactics players and coaches have done in the hope to slow down the Argentine icon.
In it, Messi could be seen being walloped by Real Madrid players many times. Sergio Ramos and Pepe just about tried every trick in the book to intimidate the Barcelona superstar, be it whispering insults in his ear to simply wiping him out from behind. Some defenders could also be seen blatantly blocking off Messi while Luis Suarez was taking a spot kick, just in case they executed the pass-penalty again.
Ronaldo on the other hand, also once had to deal with a bizarre in-game strategy from the opposing team.
Gary Neville, Ronaldo's teammate in Manchester United eventually became Valencia's manager after playing. As a manager, Neville revealed how he deliberately didn't order to cut or water the grass when his Valencia side faced Ronaldo's Real Madrid in an attempt to frustrate his former teammate while dribbling.
"What I remember most about that game was our tactic of leaving the grass really long and we didn't water the pitch so the ball wouldn't travel as quick in the hope of slowing down Cristiano Ronaldo and Gareth Bale," Nevilled recalled.
The game ended up in a 2-2 draw and quite evidently, Neville's unusual tactic kind of worked. After the match, Neville revealed the short argument he had with Ronaldo who was obviously mad about what happened.
"Cristiano came over to me before the game and said 'it's a disgrace, cut the pitch' – I said 'absolutely no chance'. There was no way he was dribbling that night," Nevilled revealed.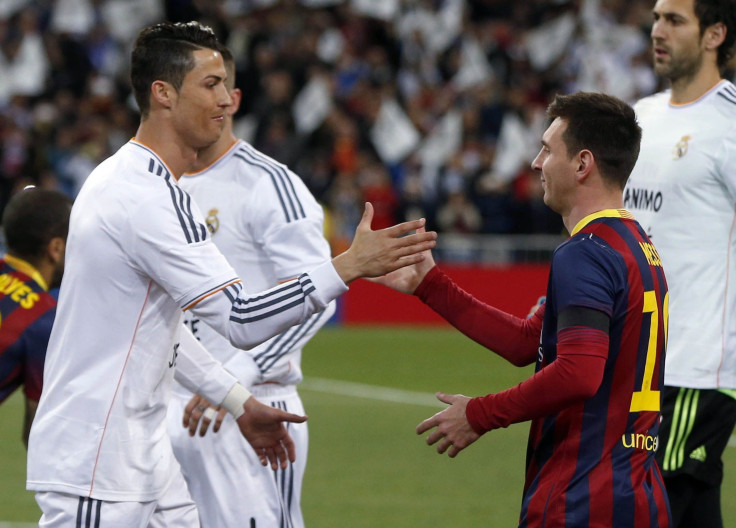 © Copyright IBTimes 2022. All rights reserved.
FOLLOW MORE IBT NEWS ON THE BELOW CHANNELS