Meth Use Statistics: DEA Reports Record Seizures, But Are More People Using Methamphetamine?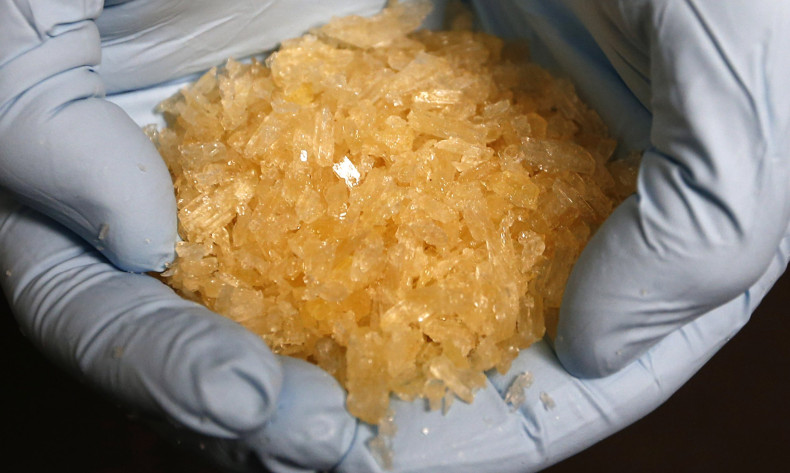 Federal agents seized a record amount of methamphetamine on the U.S.-Mexico border in fiscal 2014, but the large increase is due to a shift in where meth is produced, not a rise in the number of users, according to the San Diego Union-Tribune and government statistics. More meth is now being produced in Mexico than the United States because of a crackdown in the U.S. that makes it more difficult to obtain the chemicals needed to make meth.
"The Mexican cartels are flooding the U.S. marketplace with their cheap methamphetamine," Gary Hill, the U.S. Drug Enforcement Administration's assistant special agent in charge at the San Diego field office, told the Union-Tribune. Smugglers transport the synthetic drug over the border into California, where most of the meth was seized in the fiscal year that ended in September 2014. The San Diego DEA field office seized 14,732 pounds of meth during that span, representing 63 percent of all meth seized in the U.S. Meth seizures increased 300 percent in California from 2009 to 2014.
But the unprecedented figures don't necessarily mean that meth use is on the rise in the U.S. Americans are using the synthetic drug at about the same pace in recent years, although there was a large increase from 2010 to 2011, according to the National Institute on Drug Abuse. In 2013, 595,000 Americans said they used meth in the past month, compared to 440,000 who used the drug in 2012. In 2011, there were 439,000 Americans who said they used meth in the last month, a steep increase from the 353,000 who said the same in 2010.
The number of new meth users within the last year is about on par with estimates from 2007 to 2012, according to the institute's National Survey on Drug Use and Health. There were 144,000 new users of the synthetic drug in 2013, "which was similar to the estimates" in the previous five years, the survey found.
© Copyright IBTimes 2022. All rights reserved.