Mets Trade Rumors: Andrew McCutchen, Mike Moustakas Options For New York?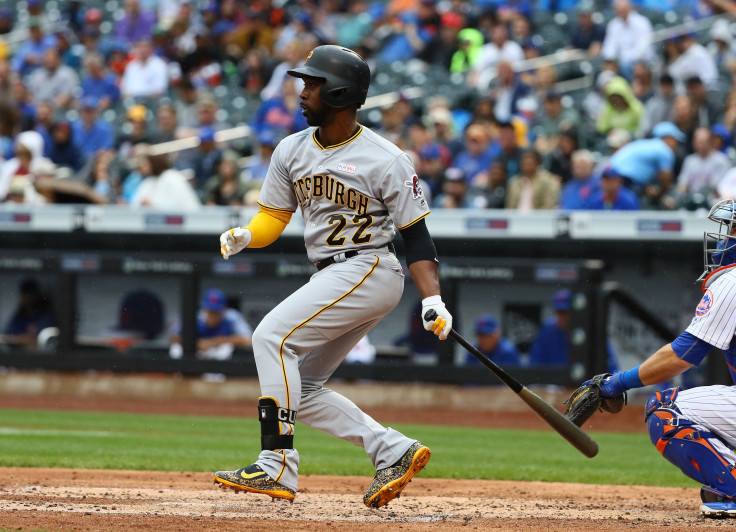 The New York Mets have remained relatively quiet in the 2017-2018 MLB offseason, failing to make any major moves since the end of the World Series. There's a chance that could change at some point before spring training, even though the team isn't willing to spend a ton of money like some of baseball's other big market teams.
According to the latest trade rumors, New York has had discussions about dealing for Pittsburgh Pirates' outfielder Andrew McCutchen. When it comes to free agency, Mike Moustakas has been mentioned as a player that the Mets could possibly sign.
A deal to acquire McCutchen might be the more likely scenario because of his contract. The outfielder is set to make $14.5 million in 2018 before becoming a free agent after the season.
There have been multiple reports that Pittsburgh is looking to trade some of their top players in exchange for prospects. A deal that would send Gerrit Cole to the New York Yankees has long been rumored, though the starting pitcher remains with Pittsburgh.
Adding McCutchen to a team that already includes Yoenis Cespedes and Michael Conforto would give the Mets a formidable outfield. At 31 years old, McCutchen might not be the same player that won the NL MVP award in 2013, but he did hit 28 home runs with a .279/.363/.483 line in 2017.
McCutchen makes sense for an organization that doesn't seem prepared to hand out a lucrative contract north of $100 million, which is what the best players in free agency are seeking. The lack of movement among free agents, however, has at least opened the possibility of New York signing a player for less than it was originally thought he might get on the open market.
John Harper of The New York Daily News has reported that Moustakas has been mentioned as a potential option for the Mets, noting that the team is "monitoring his situation." The team is looking for a third baseman as they plan for the future without David Wright.
With teams like the St. Louis Cardinals, Baltimore Orioles and even the Yankees linked to Moustakas, it's hard to see the Mets actually landing the third baseman. Moustakas' price range might have to drop to $60-$70 million in order for the Mets to become a real possibility.
Moustakas is coming off the best year of his career. He hit .272/.314/.521 with a career-high 38 home runs.
The Mets went 70-92 in 2017, tying their lowest win total since 2003. New York was ninth among NL teams in runs scored.
© Copyright IBTimes 2023. All rights reserved.