Mexican Independence Day 2016: Facts, Traditions, History And Events To Celebrate El Grito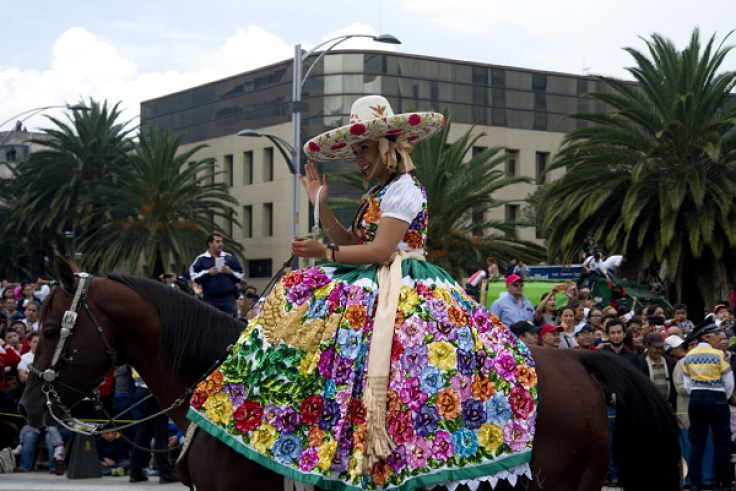 A lot of people confuse Cinco de Mayo with Mexican Independence Day, but the real Mexican Independence Day, or El Grito, is Friday, during which Mexicans from all over will come together to celebrate the day Miguel Hidalgo y Costilla – known as the father of Mexican independence – launched the revolution that led to Spain's departure from Mexico.
Join in on all the festivities honoring Mexico's freedom from Spain and check out a few fun facts about the holiday and its history below.
The history of El Grito: It was in 1810 when Hidalgo gave his famous Grito de Dolores, or Cry of Dolores, asking fellow Mexicans to come together to end the 300 years of Spanish rule in Mexico. The call for independence was something felt by many Mexicans all over the country, who believed it was the perfect time to strike their opponent following Napoleon's conquest of Spain just two years prior. Hidalgo's speech was heard by thousands of Indians and mestizos, who joined Hidalgo's army and marched to Mexico City to start the war. Although they came close to defeating the Spaniards during a battle at Calderón in January 1811, Spain prevailed. It wasn't until 1820 after Royalists took over in Spain, when the new government vowed to vacate Mexico, freeing the county. In 1821, Spanish Viceroy Juan de O'Donojú signed the Treaty of Córdoba, granting Mexico its independence from Spain. The country's Independence Day recognizes the initial start of the Mexican War of Independence on Sept. 16.
The Fiesta: Although the actual holiday is recognized every year on Sept. 16, Mexico actually starts the party the night before on Sept. 15, at 11 p.m. when Mexico's president ring's the National Palace bell and re-enacts Hidalgo's famous Grito de Dolores, which is ended with three shouts of "Viva Mexico!" In honor of the day, Mexico City streets are decorated with flags, flowers and lights matching the country's flag colors. Vendors sell an array of trinkets, whistles, horns and toys while spectators gather for parades, rodeos, bullfights and fireworks. Music can be heard all around the city throughout the day while people dance, dine and drink to celebrate their independence.
The food: This Mexican holiday is one celebrators will definitely want a big appetite for. During the festivities, people will indulge in traditional and delicious Mexican dishes like Chiles en Nogada, Oaxacan Black Bean Soup, Pork Tinga, Tamales de Puerco and Birria de Borrego. On the morning after the holiday, El Grito observers fuel up after a long night of partying with a hearty Mexican breakfast of Menudo, which Mexicans have proclaimed as the perfect remedy for a "la cruda" or hangover.
Celebrations in other places: There are plenty of cities in the U.S. that observe El Grito with parades, festivals and parties, including New York City, Chicago, Los Angeles and Houston.
© Copyright IBTimes 2023. All rights reserved.