Mexico Bullet Train Deal: Mexico Scraps $3.73B Deal With China Over High-Speed Rail Project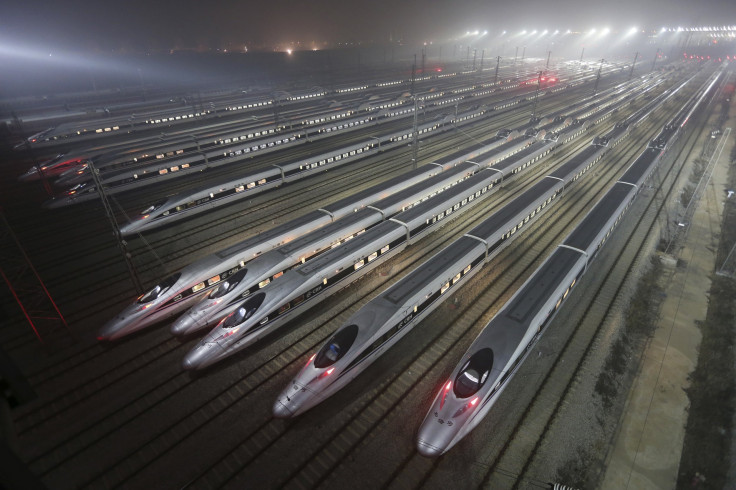 Mexico unexpectedly withdrew a multibillion-dollar deal with China to build Latin America's first high-speed rail, a project that was slated to start in December. China won a bid earlier this week to oversee construction of Mexico's bullet train, however Mexico's president on Thursday has scrapped the contract a week before a scheduled visit to Beijing to meet with Chinese leaders. He cited "concerns" that the Mexican public did not approve of the deal.
"[President Enrique Pena Nieto] is sensitive to the fact that such an important project with such high benefit for society not raise any doubt," Mexico's Communications and Transport Ministry said in a statement, according to Bloomberg. The ministry said a new contest would be held to pick a winning bidder. The auction would start in mid-November and be open for six months, the transportation ministry said.
The $3.73 billion award was initially given to China Railway Construction Corp. on Monday after it was the only group to submit a plan. Sixteen other companies who were in the running, including Japan's Mitsubishi Heavy Industries Ltd., Frances' Alstom SA and Germany's Siemens AG, decided against competing, Bloomberg reported.
Some Mexican lawmakers said the deal with China was too expensive and that other bidders were not given enough time to present their ideas before a decision was made.
Mexico's bullet train would span 130 miles between Mexico City and Guadalajara, Jalisco, with stops in several cities along the way. It would travel at 300 kilometers per hour (186 miles per hour,) reducing the commute between the two major cities from two-and-a-half hours to 58 minutes. Most of China's high-speed rails travel at speeds between 250 and 300 kilometers per hour.
The train would carry around 23,000 passengers per day, according to the AFP, and was expected to begin operating in 2017.
© Copyright IBTimes 2023. All rights reserved.
FOLLOW MORE IBT NEWS ON THE BELOW CHANNELS