Mexico Elections 2015: Candidates Killed, Politicians Targeted By Crime Groups Hoping To Influence Election Day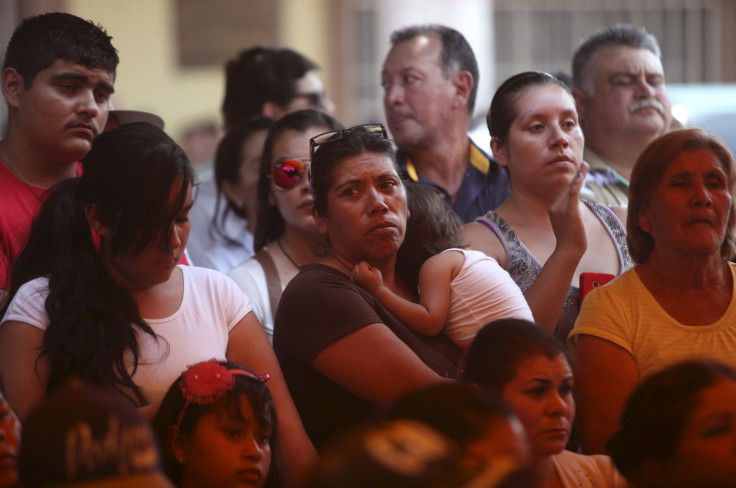 Candidates for public office are being targeted by ruthless criminal groups hoping to influence Mexico's June 7 elections, according to media reports. The most recent victim was Hector Lopez Cruz, a candidate from the Institutional Revolutionary Party, killed in a drive-by shooting Thursday.
In recent months, more than a dozen candidates have been killed, kidnapped or threatened across Mexico. Last week, in the state of Michoacan, mayoral candidate Enrique Hernández Salcedo from the National Regeneration Movement (MORENA) party was killed after a campaign rally. The Morena party has described Hernández's murder as a "state crime," and accused the state government of failing to protect candidates, reported TeleSur.
"Rising up against organized crime [also means] that we're rising up against the government, the state, because they're working together," Salcedo said in an interview a year before his death.
Meanwhile, congressional candidate Silvia Romero Suárez was recently kidnapped by armed men in the state of Guerrero and Ulises Fabian Quiroz, a mayoral candidate for the Green Party, was killed in Guerrero. In March, Aidé Nava González, a mayoral candidate in Guerrero for the opposition Democratic Revolutionary party (PRD), was beheaded.
Similar violence broke out ahead of the 2013 local elections that saw at least 20 candidates killed or kidnapped. Security analyst Alejandro Hope said the violence signals that organized criminal groups are favoring candidates loyal to their interests and attacking their rivals. "In states like Guerrero and Michoacan, the violence could reduce how many people vote, and even how people vote and the local results of the poll," Hope told the Los Angeles Times.
More than 83 million Mexicans could cast ballots to choose 500 federal legislators, nine state governors and hundreds of regional and local office holders next month during Mexico's midterm elections.
© Copyright IBTimes 2023. All rights reserved.