Mexico Missing Students Update: Deaths Tied To 'Historical Inequality,' Mexican Human Rights Official Says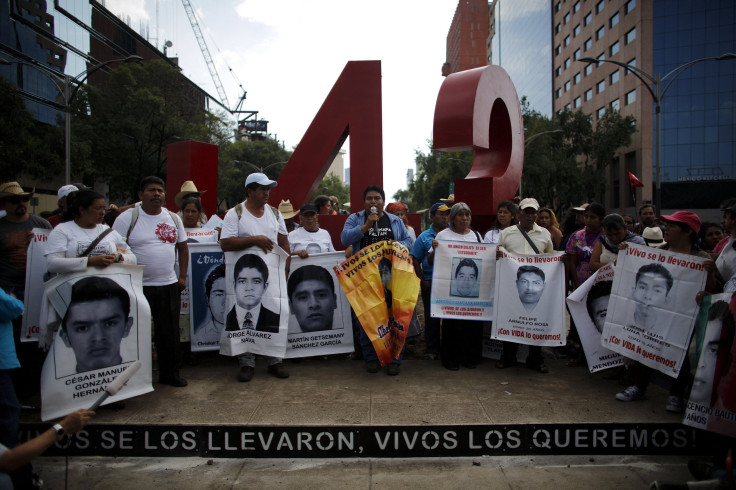 The case of the 43 students missing from Ayotzinapa, Mexico, is connected to the "historical inequality" in Guerrero state, undersecretary of human rights Roberto Campa Cifriän said. The brutal deaths were a wake-up call for Mexico, which has long struggled to address issues such as poverty and corrupt law enforcement, Telesur reported.
"It is certainly necessary to understand the social disintegration of those communities," Campa told La Jornada in Spanish in an interview published Monday. "All of these elements came together to generate such a brutal tragedy with huge implications for everyone, for the government."
Guerrero is Mexico's second-poorest state, with about 70 percent of its residents living in poverty. Last September, 43 male students from the Raúl Isidro Burgos Rural Teachers' College vanished en route to protest a speech being given by the wife of the mayor in Iguala. Authorities allege that the mayor, Jose Luis Abarca, asked the police to intercept the students. The officers then turned them over to gang members, who prosecutors discovered killed and incinerated the men.
The case sparked widespread demonstrations in Mexico and the United States as protesters accused the government of mishandling the case. Mexico's Attorney General Jesus Murillo Karam resigned after he finished the investigation, which turned up only one identifiable body.
In the interview, Campa said he plans to change the subsecretariat so that it can better handle cases like the Iguala kidnappings. He also wants to work with experts from the Inter-American Commission on Human Rights.
Campa said that the victims' relatives would likely receive compensation for the deaths. "In the coming days we will announce what we will do in relation to the disappeared [students]," he said, adding, "We are totally open to serve them ... to proceed with the necessary support ... [but] they have been reluctant to accept that possible aid."
© Copyright IBTimes 2023. All rights reserved.