Mexico Recognizes 171 Cases Of Cholera; Is There An Epidemic Coming?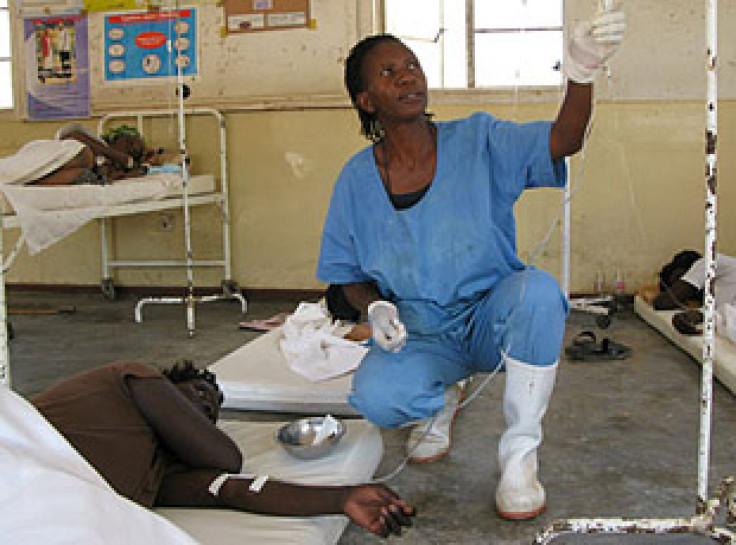 The cholera outbreak that began three years ago in Haiti has reached continental America. Mexico has reported 171 cases of the disease, which has been identified as the same strain that arrived in Haiti, Dominican Republic and Cuba and one that is different from the strain that circulated in Mexico during a 1991-2001 epidemic. The Pan American Health Organization (PAHO) is warning that the illness could spread worldwide.
Mexican health authorities reported the 171 cases in Mexico City and in the states of Mexico, Hidalgo, Veracruz and San Luis Potosí between Sept. 9 and Oct. 18. According to the Mexican Ministry of Health, there has been only one fatality, while 39 other cases have required hospitalization. The recent devastation caused by hurricanes Ingrid and Manuel contributed to the spread of the disease, which had not been reported in Mexico since the previous epidemic.
"This is a decisive moment. The propagation of cholera is a regional threat and it might turn into a global threat," Dr. Jon Andrus, deputy director of PAHO, told NPR. "We have been campaigning across the area for all countries to be on alert."
The recent epidemic began in Haiti in October 2010 and has since claimed the lives of 8,413 and threatened the health of more than 600,000 others. A group of victims and their relatives pointed to the United Nations as the culprit, claiming that the organization dumped contaminated human waste in Haiti's Artibonite River.
The neighboring Dominican Republic reported its first cholera case soon after. At this point, the country counts more than 31,000 cases and 458 deaths. Cuba also registered cases, but there have been no official numbers since August 2012, when it 678 cases were reported.
Cholera is believed to have invaded Cuba via infected health personnel working in Haiti, according to NPR. Andrus says vacationers visiting Cuba have exported the disease to Chile, Venezuela, Italy, Germany and Holland. But so far, those cases haven't touched off outbreaks.
Cholera spreads through contaminated water and food. The poorest of populations, which are faced with the most dire of health conditions, are especially vulnerable to the deadly virus. Once infected, the human body reacts with diarrhea, vomiting and fever. According to the World Health Organization, 20 percent of cholera cases become severe.
© Copyright IBTimes 2022. All rights reserved.
FOLLOW MORE IBT NEWS ON THE BELOW CHANNELS