Mexico Says Drug Lord 'Chapo' Guzman Escapes From Prison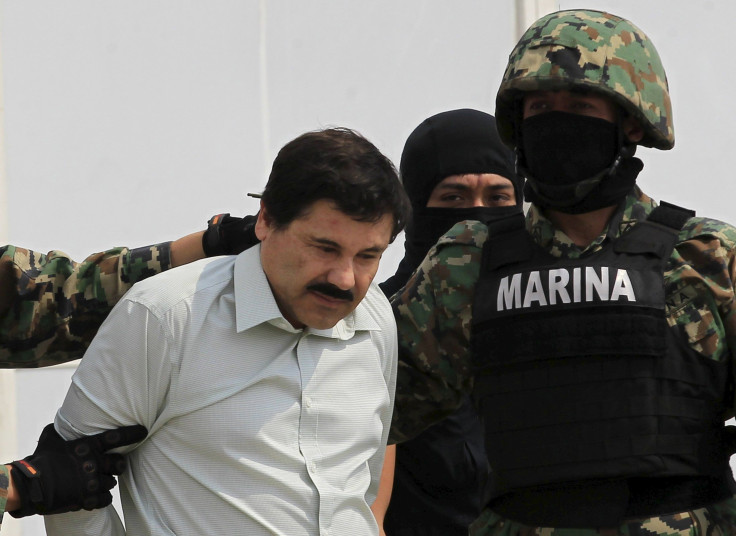 Mexico's most notorious drug lord Joaquin "El Chapo" Guzman has escaped from a high security prison, officials said on Sunday, his second jailbreak in 15 years and a major embarrassment for President Enrique Pena Nieto.
The kingpin, who is also wanted by U.S. prosecutors and once made it on to Forbes' list of billionaires, was seen on video entering a shower area at 8.52 p.m. local time on Saturday (0152 GMT Sunday), Mexico's National Security Commission said.
After he went out of view for a while, guards entered his cell the Altiplano prison in central Mexico to find it empty.
The commission did not go into further details, but Joaquin Lopez-Doriga, a news anchor for Mexico's main broadcaster Televisa, said on his website that early reports indicated Guzman had escaped through a tunnel, several kilometers long.
Security services called a meeting of their top officials, ordered a massive manhunt and shut down the airport in the nearby city of Toluca, authorities said.
The latest breakout by El Chapo, or "Shorty", is a heavy blow to Pena Nieto, who came to office in 2012 vowing to end a cycle of drug gang violence that has killed more than 100,000 people since 2007.
Before his election victory, politicians in Pena Nieto's Institutional Revolutionary Party (PRI) mocked their conservative rivals for letting Guzman escape while they ran the country, saying it would not have happened on their watch.
When the news broke, Pena Nieto was en route to France, where he is due to land shortly.
WANTED BY WASHINGTON
The capo's escape could also strain relations with the United States, which wanted him extradited, said Alberto Islas, a security expert at consultancy Risk Evaluation.
"They were concerned about how dangerous he was, and they had a lack of confidence in the Mexican authorities to stop him operating from jail," he added.
Guzman became one of the world's top organized crime bosses, running Mexico's powerful Sinaloa Cartel, which smuggled billions of dollars worth of cocaine, marijuana and methamphetamines into the United States and fought vicious turf wars with other Mexican gangs.
He was arrested last year after more than a decade on the run. In 2001, he paid guards to help him escape the high security Puente Grande prison near the city of Guadalajara, after a prior capture in 1993.
Security forces fanned out to search roads near the prison in the State of Mexico, about 90 km (60 miles) west of the capital, the commission said.
A senior law enforcement figure said Guzman's escape had disrupted plans for various security officials who were supposed to be accompanying Pena Nieto to France.
Speaking on condition of anonymity, he said a meeting of senior security officials had been called, led by Interior Minister Miguel Angel Osorio Chong. He was unable to give details on who could have helped Guzman, or where he might be.
National Security Commissioner Monte Alejandro Rubido was due to give a statement at 7 a.m., the interior ministry said.
(Reporting by Gabriel Stargardter and Dave Graham; Additional reporting by Miguel Angel Gutierrez; Editing by Dave Graham and Andrew Heavens)
© Copyright Thomson Reuters 2023. All rights reserved.