Mexico UN Torture Report: Abusive Treatment Of Detainees Not Widespread, Officials Say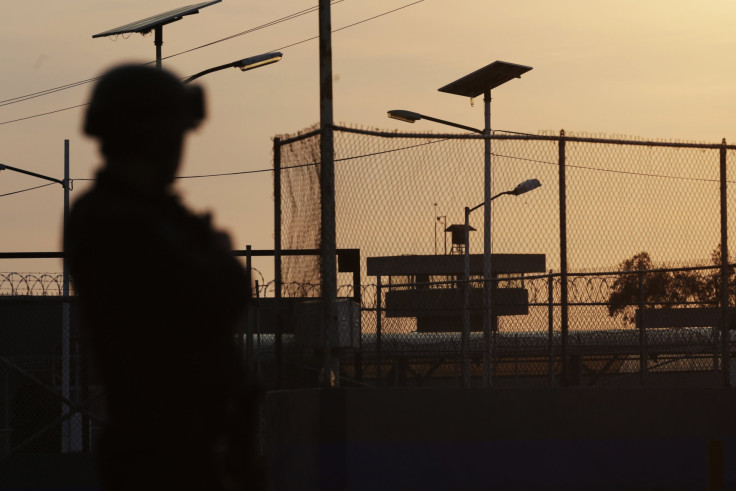 Mexican government officials are taking issue with a United Nations report released this week that found widespread torture perpetrated by Mexican security forces. Jorge Lomónaco, Mexico's ambassador to the U.N., rejected the U.N.'s assessment Monday after the report's release.
"I can only reiterate that we do not share the observation that torture is widespread in the country, because it does not correspond with reality," Lomónaco said, according to Mexican news agency Notimex. Miguel Barbosa Huerta, president of Mexico's Senate, offered similar remarks Monday. He admitted that while there were cases of torture by Mexican public security forces, "it is not widespread."
The remarks came after Juan Mendez, the U.N.'s special rapporteur on torture, presented the U.N. Human Rights Council with a report on torture in Mexico based on a 12-day fact-finding mission last spring. The report revealed 14 cases of torture at the hands of Mexican security forces that Mendez said were linked to the Mexican government's efforts to fight drug cartels. The majority of torture victims, according the report, were Mexicans from marginalized communities and with limited resources who were arrested for alleged links to organized crime.
Mendez said torture was generally used against detainees as a method of punishment or a means of extracting information or confessions. Moreover, he said, there was evidence to show active participation by armed forces, police and ministries in almost all jurisdictions, and that some public defenders, judges, lawyers and doctors had silently tolerated the practice. Acts of torture routinely went unpunished, he added. "Impunity for torture and maltreatment is an incentive for its repetition and aggravation," he told the council.
The rapporteur detailed 14 torture cases in the report, in which he said detainees had been taken into custody by police officers in civilian clothes, in some cases without an arrest warrant presented. Some detainees were taken blindfolded into detention centers; physically beaten; raped; subject to electric shocks, including in the genitals; suffocated with plastic bags and barraged with threats or insults, the document said.
In light of the report, Mexico's Foreign Ministry Secretary Jose Antonio Meade pledged to eradicate the practice of torture, but said the rapporteur's account included some inconsistencies. Of the 14 cases documented, Mexico had made "significant progress" on 13 of them, Meade said in a news conference Monday, although he didn't specify which cases or what kind of progress had been made.
The investigation was based on documented cases and interviews with alleged torture victims, their families, lawyers and current detainees. The report stated that Mexico's National Commission for Human Rights, an independent body accredited by the U.N., had received 11,608 complaints of torture between 2006 and 2014. "Although there may be repeat cases, the quantity is worrisome," the report stated, noting that no criminal convictions have resulted from any of the complaints.
© Copyright IBTimes 2023. All rights reserved.