Mexico's Economic Growth Strong, Offers Lessons for U.S. and Europe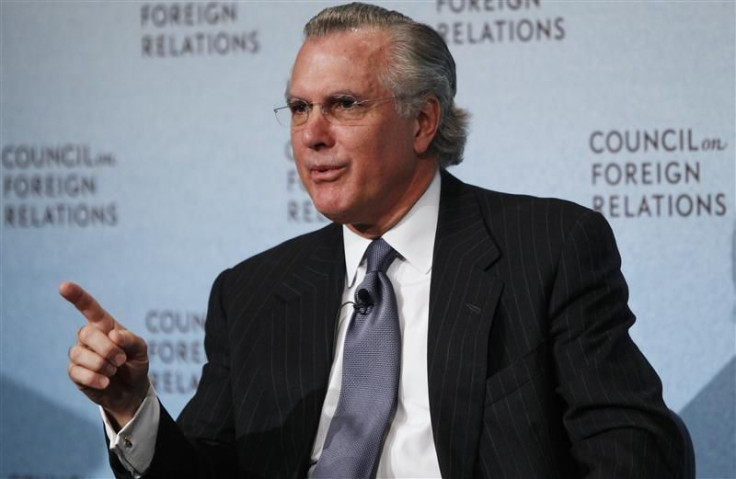 Mexico's economic growth has been strong in the wake of the Great Recession, thanks in large part to a fiscal and monetary discipline that U.S. leaders could learn from, the president of the Dallas Federal Reserve Bank said Wednesday.
Richard Fisher, speaking to an audience at Bolsa Mexicana de Valores in Mexico City, noted that Mexico's real economic growth was a blistering 5.5 percent in 2010 and 3.9 in 2011; it took only 12 quarters for the country to reach its pre-recession peak.
Contrastingly, it took the U.S. economy 15 quarters -- or almost an additional year -- to reach its pre-recession peak, he said.
Moreover, Mexico's industrial production surpassed its pre-recession peak at the end of 2010 while U.S. industrial production remains below levels of the recession.
Fisher credited Mexico's economic growth success to fiscal discipline, monetary discipline, trade reforms, privatization of public firms, industry deregulation and banking reforms.
The U.S. enjoys many of these same advantages, but with the glaring exception of fiscal discipline, he said.
Mexico actually has a federal budget while the U.S. government has not agreed on a budget for three years running, said Fisher.
Mexico's budget deficit in 2011 was only 2.5 percent of GDP while U.S. deficit was 8.7 percent. Mexico's national debt-to-GDP ratio is 27 percent while the U.S. national debt-to-GDP ratio is 99 percent.
One reason for Mexico's fiscal success is a law that requires the government to balance the budget except during emergencies (such as the Great Recession).
The U.S. does not have such a law; partly because of this, its debt-to-GDP ratio is projected to rise to 106 percent of GDP in 2012.
U.S. fiscal authorities have not gotten their act together to figure out how to construct and implement a budget that restores confidence by reeling in the nation's long-term deficits and unfunded liabilities while encouraging investment, job creation and risk taking, said Fisher.
Meanwhile, Mexico's fiscal disciplined was implemented in a way that did not hamper economic recovery, he said.
Fisher thinks Mexico's fiscal discipline can serve as a lesson to the U.S. and even to European countries that are currently suffering from national debt woes.
Mexico, moreover, has had tremendous success in fighting inflation; average annual inflation dropped from 20 percent in the 1990s to just 4.4 percent since 2001, Fisher said.
He credited Mexico's success on this front to central bank independence and inflation targeting.
FOLLOW MORE IBT NEWS ON THE BELOW CHANNELS