Mexico's Sinaloa Cartel Could Fragment If Boss 'El Chapo' Is Confirmed Dead In Guatemala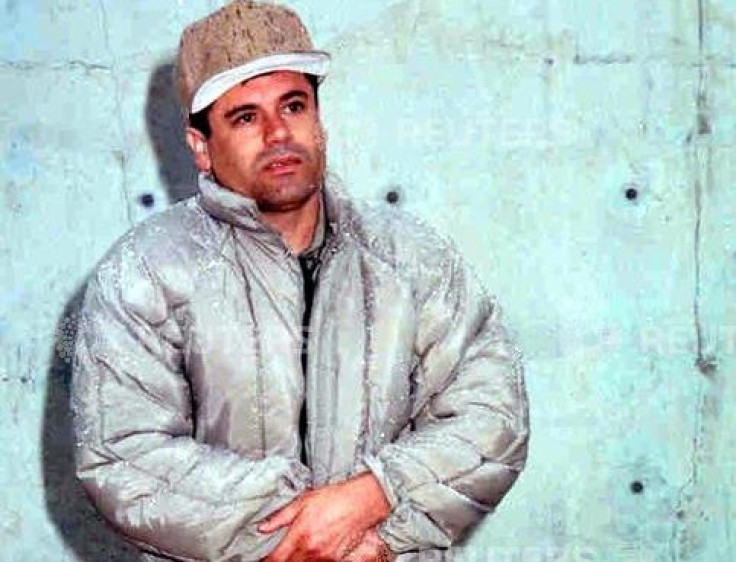 Guatemalan authorities said they're investigating reports that Mexico's most-notorious drug lord and head of the powerful Sinaloa Cartel, Joaquin "El Chapo" Guzman, may have been killed in a firefight with rival criminals.
Residents in a rural area of Peten province, near the Mexican border, reported a gun battle on Thursday, and said that one of the dead resembled Guzman, the Associated Press reported.
Interior Minister Mauricio Lopez Bonilla said security forces were on the ground, searching for the site of the reported violence; however, no bodies have been found, and it hasn't been confirmed that a gunfight actually occurred, the AP said.
Earlier, government spokesman Francisco Cuevas had said that at least two men had been found dead in the Peten region. Later, Cuevas said reports of bodies being found were unconfirmed.
"We have to wait for all the technical information in order to determine if, in fact, one of the dead is of Joaquin 'El Chapo' Guzman," he told Guatemalan television media.
The Sinaloa Cartel is widely considered Mexico's -- and arguably one of the world's -- most powerful drug trafficking organization.
"The cartel's tentacles stretch from New York City to Buenos Aires and almost every major city in between," a profile of the syndicate on Latin American analysis group InSight Crime's website, said.
"It has successfully penetrated government and security forces wherever it operates," the profile noted. "It often opts for the bribe over the bullet and alliances over fighting, but it is not above organizing its forces to overrun areas that it wants to control by force."
Based in the Pacific Mexican state of Sinaloa, the cartel has expanded its territory throughout much of western Mexico, from Oaxaca state in the south, all the way up to the southwestern border of the United States.
Guzman rose to prominence in 2003, following the arrest of rival drug boss, Osiel Cárdenas Guillén, of the Gulf cartel.
"If El Chapo was indeed captured or killed in just the third month of [Enrique] Peña Nieto's administration, it would boost the president's claim that he is ushering in a new era in crime policy, and [it] could reflect badly on [former President Felipe] Calderón," InSight Crime analyst, Hannah Stone, said in a report, adding that it would rehabilitate the image of Peña Nieto's PRI party, which ruled Mexico from 1929 to 2000, and was widely perceived as rampantly corrupt and complicit in cartel activities.
InSight Crime is a nonprofit analysis and consultancy organization that specializes in organized crime in Latin America and the Caribbean, and has offices in Washington, D.C., and Bogota, Colombia.
Stone warned that if Guzman was indeed killed, it may trigger an internal battle for leadership that could fracture the Sinaloa Cartel.
"If the Sinaloa federation dissolved, and the groups that worked under the Sinaloa umbrella opted to start up independent operations, this would simply be an acceleration of the Mexican underworld's current trend towards decentralization and fragmentation, with the break-up of the old, large cartels and rise of increasingly powerful but localized street gangs," she wrote.
InSight Crime said it remains skeptical of Guzman's demise, noting that it would be unlikely for the cartel boss to travel to the Peten region, where he would have little protection.
© Copyright IBTimes 2023. All rights reserved.
FOLLOW MORE IBT NEWS ON THE BELOW CHANNELS