MH370: Australia Calls Statement To Declare Missing Jet Lost 'Greatly Disturbing,' Search To Continue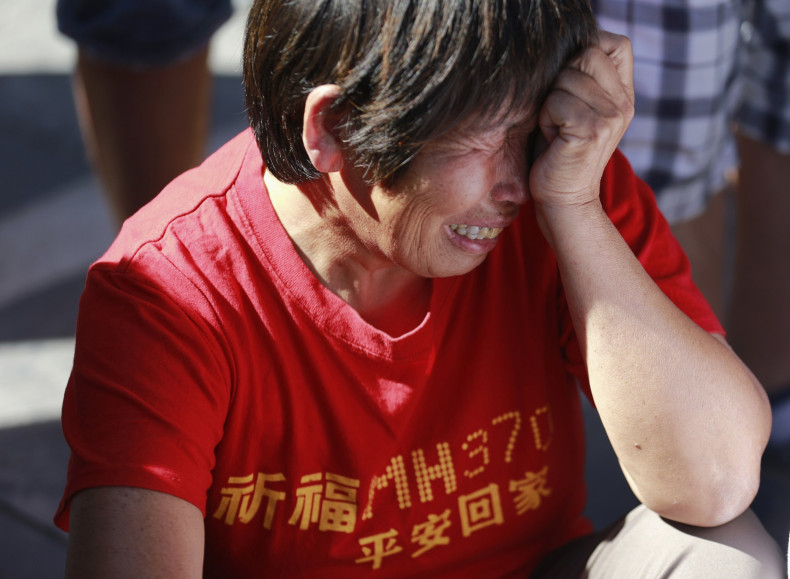 The Joint Agency Coordination Centre, or JACC, which is leading the search for Malaysia Airlines Flight MH370, has assured relatives of passengers on the missing jet that it would continue the search for the Boeing 777. Last week, a senior official with the airline had claimed that the company was planning to declare the missing plane as lost.
Voice 370, an official group for the families of the missing plane's passengers, had criticized Malaysia Airlines after a statement by the airline's commercial director Hugh Dunleavy to a New Zealand newspaper, which added that the Australian and Malaysian governments were in talks to finalize a date to declare Flight MH370 as officially lost. Such a declaration would end the massive search for the plane, which began soon after it disappeared on a flight from Kuala Lumpur to Beijing on March 8 with 239 people on board.
"Australia continues to lead the search for MH370 on behalf of Malaysia and remains committed to providing all necessary assistance in the search for the aircraft," JACC said in a statement Tuesday. "We owe this to the families of those on board MH370."
The agency also said that Dunleavy's comments "were a personal opinion only, and also highlights that the company is not involved in any way in the search activities."
Malaysia Airlines also issued a statement saying that "the ongoing search and recovery operations will remain and will not be discontinued."
"Recent speculation in the press regarding a declaration of loss followed the expression of a personal opinion only. Any information regarding MH370, the search and recovery operations and any matters related to the missing aircraft will only be communicated by the Joint Agency Coordination Centre (JACC)," the airline added.
Families of the passengers had said earlier that the decision to declare Flight MH370 as lost was "agonizing and confusing," after the search for the jetliner resumed in September following a four-month long break.
The search for the missing jet has become the most expensive aviation investigation so far, but one that has not produced concrete clues as to the plane's whereabouts.
"The well-being of the family members is always our main priority, and we will continue to communicate on any updates as and when we have them. Our thoughts and prayers continue to be with the families of passengers and crew of MH370," Malaysia Airlines said, in the statement.
© Copyright IBTimes 2022. All rights reserved.