MH370 Pilot's Final Message Said In Slurred Voice, Hypoxia Probable Cause: Report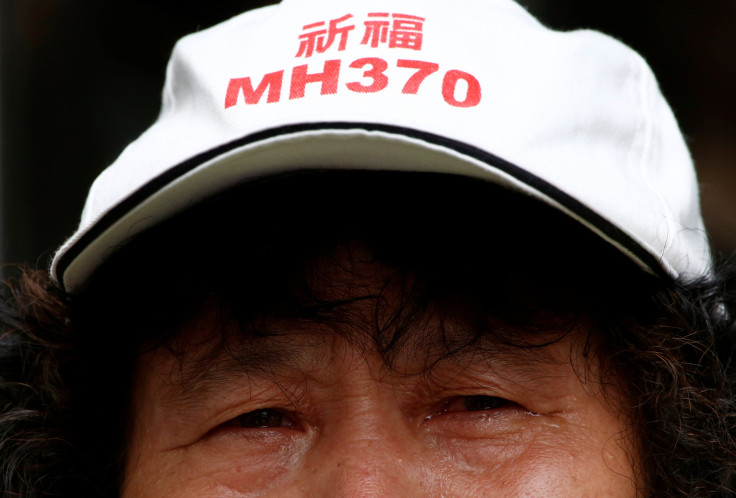 The sister of Malaysia Airlines flight MH370's pilot claimed her brother's voice was slurred in the final messages he sent from the plane to ground control, the Daily Star reported. The new theory comes as the mystery surrounding the disappearance of the Boeing 777-200 deepens.
Zaharie Shah's sister Sakinab said she never believed the conspiracy theories that suggested her younger brother was responsible for the crash of the plane, which went missing March 8, 2014, with 239 people on board while on its way from Kuala Lumpur to Beijing.
Simon Grunson, an aviation expert and a good friend of Sakinab Shah's, claimed the reason could be that Zaharie was suffering from hypoxia, caused by a lack of oxygen reaching the brain.
"A logical reason for the messages would be if there was electrical smoke in the avionics bay, causing the aircraft to automatically open a vent to evacuate smoke," Grunson said, as cited by the Daily Star, adding it was "increasingly likely that MH370 suffered a gradual decompression rather than a sudden decompression, or rather that it failed to properly pressurize in the climb."
Pilots have highlighted the dangers of hypoxia for many years.
"When you are exposed to less than ideal amounts of oxygen, physical coordination decreases, mental clarity decreases, and blackout can occur very quickly," John Lannutti, a materials science professor at Ohio State University, who has spent a decade developing sensors to detect hypoxia in pilots, had said earlier.
Last week, newly released documents revealed the last message sent to MH370's control display unit amid rumors of a massive cover-up. The message was reportedly sent four times but the delivery system never received a response signaling it had reached the aircraft.
"DEAR MH370. PLS ACK TEST MSG. RGDS/OC," the message read, with words like "acknowledge," "message" and "regards" being shortened.
Malaysia released a full report in July detailing the investigation into Flight MH370's disappearance. Investigators wrote in the report they were unable to determine what happened to the plane. However, the report claimed Flight MH370 deviated from its path not because of anomalies in the mechanical system or under autopilot but under manual control. It added investigators have not ruled out the possibility of a hijack.
As investigators are still struggling to find the plane's remains, several independent searchers are using Google Maps to locate the flight. In the latest claim, a British video producer said he spotted the doomed jet in a Cambodian jungle. To prove his claim, Ian Wilson will conduct a ground search with a team in October to find the plane.
© Copyright IBTimes 2023. All rights reserved.