MH370 Update: Crash Site Images On Google Maps 'Significant,' Expert Says
Google Maps images recently pinpointing possible missing Malaysia Airlines Flight MH370 crash site "is clearly significant," an investigator said. The photos were captured by Google Earth enthusiast Matthew Betts using the app's 3D option.
Betts reportedly examined co-ordinates pinpointed by tech expert Ian Wilson, who claimed to have found the Boeing 777-200 in a Cambodian jungle.
"It is clearly significant that a separate independent analyst was able to concurrently verify not only the existence of the Cambodian Aerospace image in the Google Maps database, but that the image itself is also subject to the three-dimensional algorithms of the overall Google Maps programme," Andre Milne, CEO of Unicorn Aerospace told the Daily Star.
"This independent, three dimensional discovery by Betts further underscores the legal obligation that Google Maps has to the global community to now explain in detail the forensic origins of the Cambodian Aerospace image, including the exact time and date and by exactly which satellite captured the image," he added.
Wilson said he was aware of the new images and that they have further motivated him to search the jungle. He said last week he plans to travel to the Cambodian jungle to prove his claim.
Milne said he will be following Wilson's quest as it could unravel the mystery behind the disappearance of Flight MH370.
The plane went missing March 8, 2014, with 239 people on board while on its way from Kuala Lumpur to Beijing. Despite several efforts made by China, Malaysia and Australia to search for the plane, the missing Boeing 777-200 is yet to be found. In July, Malaysia released a full report detailing the investigation into the plane's disappearance. Investigators wrote in the report they were unable to determine what happened to the Malaysia Airlines plane.
The biggest lead in the investigation came when a plane flaperon was found by villagers on Réunion Island. Investigators said in the report 27 pieces of wreckage are believed to be from MH370, though only three have been confirmed as parts belonging to that plane.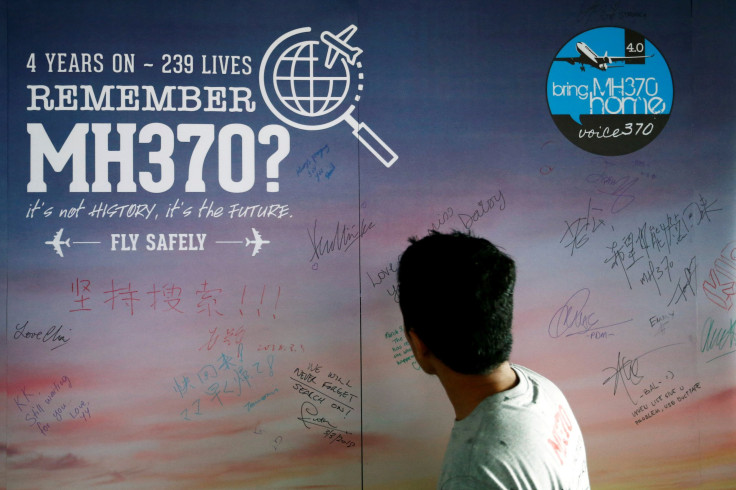 © Copyright IBTimes 2022. All rights reserved.
FOLLOW MORE IBT NEWS ON THE BELOW CHANNELS