MH370 'Plunged Into Death Spiral' Before Crash, New Documentary Claims
Flight MH370 plunged into a "death spiral" before it crashed into a remote part of the Indian Ocean, according to experts who have reconstructed the plane's final moments for a TV documentary. The National Geographic documentary used theories from experts, which claimed the Boeing 777-200 was intact as it fell in a fatal spiral.
The documentary, which will air Thursday as part of the "Drain The Oceans" series, claims the plane was flying on autopilot, and the right engine would have suffered a "flame-out" first due to fuel exhaustion.
The autopilot would then automatically correct for the engine failure. When the left engine also stopped, the plane twisted to the left. It ended with a fatal spiral that culminated in the jet striking the water in an unsurvivable smash.
Perth production company Electric Pictures created the documentary by closely working with the Australian Transport Safety Bureau and the official MH370 government investigation team.
Flight MH370 went missing March 8, 2014, with 239 people on board while on its way from Kuala Lumpur to Beijing.
Malaysia released a full report in July detailing the investigation into Flight MH370's disappearance. Investigators wrote in the report they were unable to determine what happened to the plane. However, the report claimed Flight MH370 deviated from its path not because of anomalies in the mechanical system or under autopilot but under manual control. It added investigators have not ruled out the possibility of a hijack.
Despite two large-scale searches of the seabed, the wreckage of the plane was not found. Confirmed fragments of the jet were found on Réunion Island, Mauritius and the coast of Tanzania, with debris "almost certain" to be from MH370 found in Mozambique, South Africa and Madagascar.
As the cause of the disappearance of Flight MH370 remains the biggest mystery in aviation, several independent searchers have been looking for the plane. The families of those on board the plane are also waiting for a closure even after more than four years of its disappearance.
In the latest claim, a British video producer said he spotted the doomed jet in a Cambodian jungle. To prove his claim, Ian Wilson will conduct a ground search with a team in October to find the plane.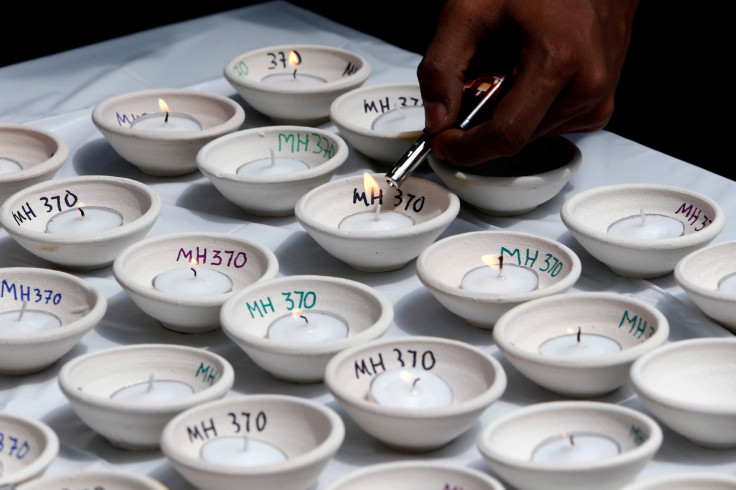 © Copyright IBTimes 2022. All rights reserved.
FOLLOW MORE IBT NEWS ON THE BELOW CHANNELS