MH370 Rogue Pilot Theory Resurfaces As Expert Reveals New Possible Crash Location
KEY POINTS
Flight MH370 went missing on March 8, 2014
The airline was traveling from Kuala Lumpur to Beijing with 239 people on board
The search for MH370 has been the most expensive one in aviation history
A retired aerospace engineer has claimed he has the location where Malaysia Airlines Flight 370 crashed, while stressing on a conspiracy theory that the pilot was in control of the jet till the end.
The new findings have led to the Australian Transport Safety Bureau (ATSB) to order a review of search data, Yahoo News reported Tuesday.
Retired British aerospace engineer and physicist Richard Godfrey said the jetliner could have fallen into the ocean about 1,200 miles west of Perth, Australia, and some 13,123 feet under the water in an area known as the "seventh arc" – where the aircraft last communicated with the satellites.
In an interview with "60 Minutes Australia" on Sunday, Godfrey said, "Everyone has assumed up until now there was a straight path, perhaps even on autopilot. I believe there was an active pilot for the whole flight."
Flight MH370 went missing on March 8, 2014, while traveling to Beijing from Kuala Lumpur with 239 people on board. The four-year search, which eventually became known as the most expensive aviation search in history for its $200 million cost, yielded no concrete clues as to the whereabouts of the plane.
Godfrey claimed the possible final destination of the plane was determined by using Weak Signal Propagation Reporter analysis to monitor radio frequency disturbances the plane created around the world.
Meanwhile, Godfrey also believes the aircraft behavior hints that pilot Zaharie Ahmad Shah caused the plane to go off course deliberately, supporting the theory about the pilot's alleged involvement in the crash.

He revealed the plane displayed an unusual holding pattern for around 20 minutes, about three hours into the flight. A pilot typically keeps the plane in the holding pattern within specified airspace, which happens when an aircraft is waiting for permission to leave or getting ready before a landing.
In a statement, the ATSB wrote Godfrey was a credible expert on the subject of MH370 and that it had ordered Geoscience Australia toreview its search data "to re-validate that no items of interest were detected" in the search area recommended by Godfrey.
"The ATSB acknowledges the importance of locating the aircraft to provide answers and closure to the families of those who lost loved ones," ATSB Chief Commissioner Angus Mitchell noted. "The ATSB remains an interested observer in all efforts to find the missing aircraft."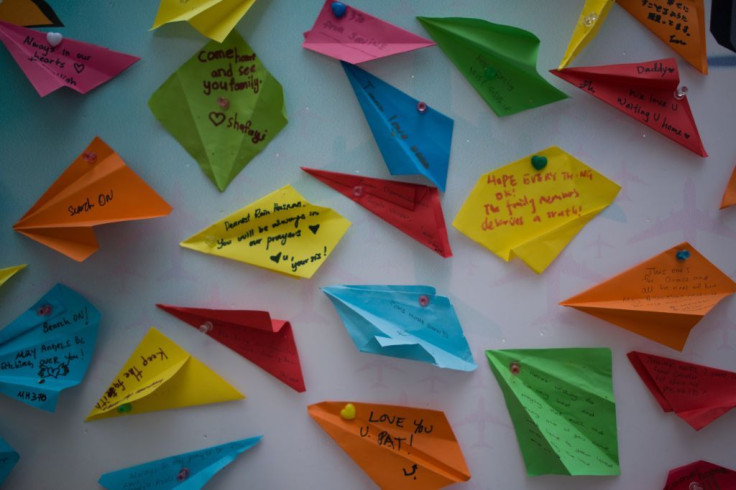 © Copyright IBTimes 2023. All rights reserved.