Michael Phelps Medals: How Many More Gold Medals Can The Swimming Legend Win At The 2016 Olympics?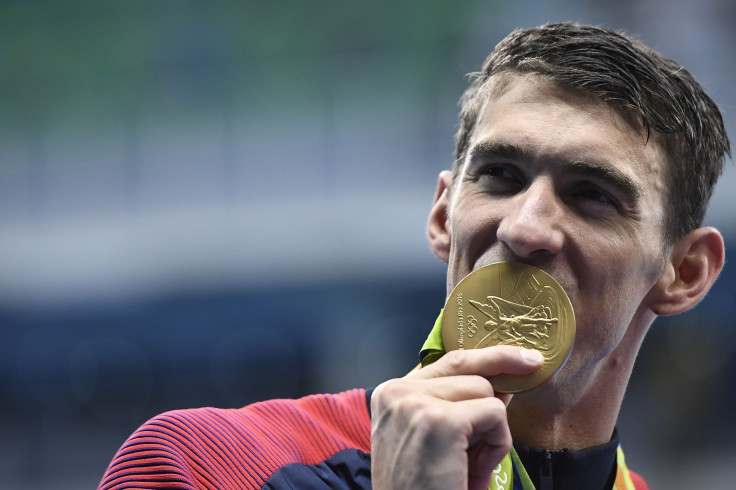 Believe it or not, but Michael Phelps still has the opportunity to wear and own even more Olympic gold. In the final stages of his Olympic career even though he's appeared unstoppable, Phelps has already taken over the 2016 Rio Games with three of the United States 10 gold medals, and more could be on the way.
The 31-year-old Team USA swimmer secured the 20th and 21st golds of his career in the 200-meter butterfly and 4x200-meter freestyle relay Tuesday night and padded his total medal record to 25. Altogether, the U.S. swim team has accounted for seven of the nation's 10 golds, and 18 of its 27 total medals so far.
Yet, much to the chagrin of every other hopeful in Brazil, the living legend Phelps has two more events over the next three days to increase his stranglehold on the world record for most career gold medals. On top of becoming the oldest man to win an individual gold in swimming, Phelps has already increased his Olympic record to 12 individual golds and comically even tied an ancient Olympic record set 2,168 years ago in 152 BC.
As the swimming events enter their final four days of competition, Phelps can still medal or outright win the 200-meter individual medley and the 100-meter butterfly. Starting Wednesday afternoon and later in the night, Phelps is scheduled to participate in the medley heats and then the event's semifinals.
Should Phelps advance, and given his performances thus far it seems like a certainty, he can shoot for gold medal No. 22 in the medley final on Thursday night.
However, Phelps does have the 100-meter butterfly heats early Thursday afternoon, which could leave him depleted for the medley final. And after the medley's done, Phelps has the butterfly semifinals roughly 30 minutes later.
If Phelps can make it through that gauntlet, the butterfly finals will take place Friday night.
To his credit, Phelps did run a similarly harrowing trial for golds No. 20 and 21, though he admitted later that at his age it was very difficult.
"That was probably one of my most challenging doubles," Phelps said. "Doing a double like that is a lot harder than it once was."
Though, Phelps certainly wasn't lacking motivation when he secured the 200-meter butterfly and avenged his loss to South Africa's Chad le Clos from four years ago in London. Le Clos, who gained Internet-meme fame for dancing in front of and essentially taunting Phelps earlier this week, faded in the final 50 meters of the race to finish fourth and Phelps managed to hold off Japan's Masato Sakai by a mere four-hundredths of a second.
© Copyright IBTimes 2023. All rights reserved.