Michael Schumacher's Progress Will Remain A Secret, Sabine Kehm Says
The current condition of Michael Schumacher remains to be one of the most talked-about topics online today. The family of the Formula 1 legend has kept mum about Schumi's health status since he suffered a severe head injury while skiing in the French Alps on Dec. 29, 2013.
Avid followers of the German car racer are eager to see him again with updates on his condition remaining thinner and thinner by the day. Despite this, Sabine Kehm, who is Schumi's long-time manager, revealed that news about his health status will remain guarded. Kehm stated fans need to understand the need for privacy around the development of the Ferarri driver's situation.
"Michael's health is not a public issue, so we will not comment on it, if only because we need to protect Michael's privacy as much as possible," Kehm stated. "We realise that this is difficult for some people to understand, but we do so in perfect accordance with Michael's attitude and can only thank you for being understanding," she furthered.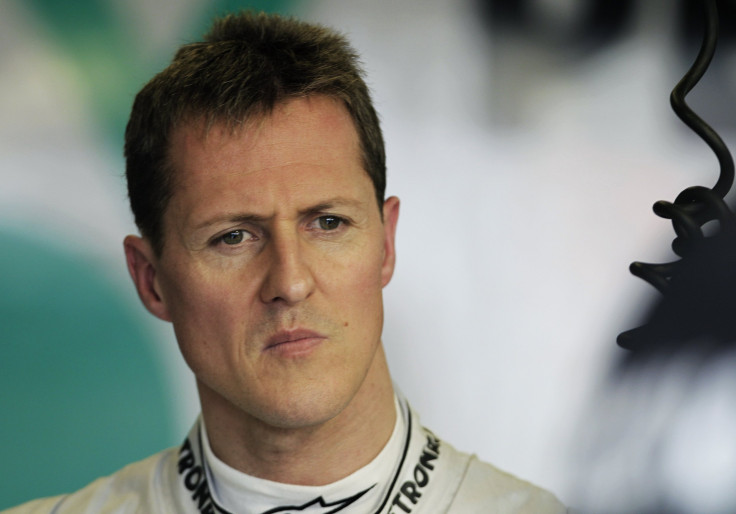 Earlier this month, Kehm described Michael Schumacher, during the "Beyond the Grid" podcast, as a very affectionate person. However, she claimed that the 50-year-old athlete did not want the public to know about this side of him to make it appear that he was focused on his craft.
Previous reports claimed that Schumi received a stem-cell treatment in Paris. The husband of Corinna Betsch was, reportedly, admitted to the Georges-Pompidou Hospital. Cardiovascular surgeon Philippe Menasché, allegedly, took care of the racing champion, who was due to receive an anti-inflammatory stem cell perfusion.
Though Schumacher has not been seen in public for five years now, old photos of him continue to surface on social media. In fact, his management shared a collection of his snaps to Schumi's official Facebook page. The photographs showed the F1 legend's first-ever victory 23 years ago. "On September 8, 1996, Michael wins the GP in Monza with Ferrari for the first time," the caption read.
Fans of Michael Schumacher were quick to react to the said post. Some even left heartfelt comments for the German sportsman. One social media user even said they would "send an angel" to help Schumi on his way to recovery.
© Copyright IBTimes 2023. All rights reserved.