Microsoft Corporation (MSFT) Q2 Earnings: Top 4 Things To Watch [VIDEO]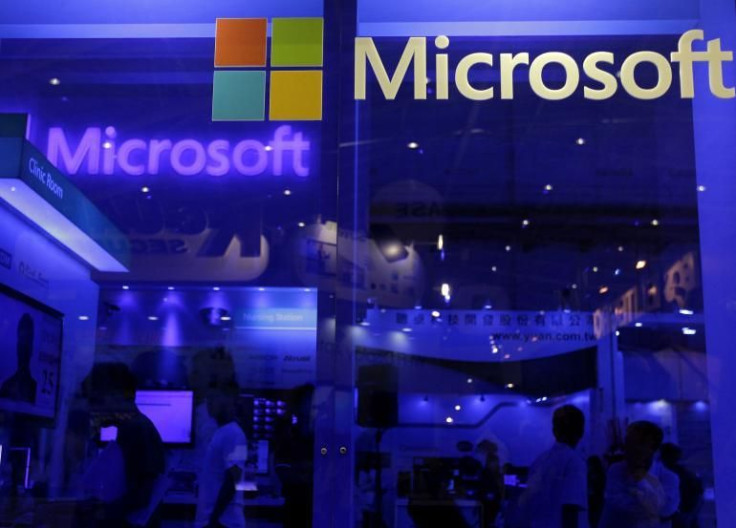 After the closing bell on Thursday, Microsoft Corporation (NASDAQ:MSFT) is expected to report fiscal second-quarter earnings of 68 cents on revenue of $23.68 billion, according to analysts polled by Reuters. During the same period a year-ago, the software giant recorded a profit of 76 cents a share on revenue of $21.46 billion.
Microsoft said in October earnings for the first-quarter rose 17 percent, topping Wall Street estimates, as the company reported strong business sales of its Office and server software despite a decline in revenue in its Windows system. The company said devices and consumer revenue grew 4 percent to $7.46 billion in the first-quarter as Windows OEM revenue declined 7 percent, while Surface revenue grew to $400 million. Meanwhile, commercial revenue rose 10 percent to $11.20 billion after the commercial cloud revenue grew 103 percent and the SQL Server Premium revenue rose more than 30 percent.
"Microsoft has been interesting," said Keith Bliss, senior vice president and director of sales & marketing at Cuttone & Co., Inc. "Last quarter they signaled that they are absolutely shifting their business and they're starting to get success with it. They still depend upon commercial revenue quiet a lot, meaning what they're doing on the server side, what they're doing on the window's side and the enterprise side. But what's interesting about what they're doing now is that they're migrating all those commercial businesses onto the cloud. So they're following the lead of Google, which has been quite successful. That should increase their margins."
During the first-quarter, Microsoft said net income rose 17 percent to $5.24 billion, or 62 cents a share, compared with earnings of $4.47 billion, or 53 cents a share, during the same quarter in 2012. Revenue rose 16 percent to $18.53 billion from $16.01 billion in the year-earlier period.
"For Microsoft, we're looking for four things," Bliss said. "How's the commercial business doing? Is the revenue still increasing and what are going to be the increasing margins by moving to the Cloud? Second, how's their retail and gaming business doing, meaning what does Xbox One look like, what is the Surface 2 doing from a sales standpoint? That gets the headlines, but that's still not the main revenue driver in the company. Number three is how is the Nokia integration going, and number four, will they announce who the new CEO's going to be? So I think Microsoft is going to be the most interesting of all the earnings reports that we get."
Ahead of the earnings announcement, shares of Microsoft on Thursday edged down 0.35 percent to $35.80 in afternoon trading.
"The biggest one for me this week is Microsoft primarily because they are starting to get back into the fore of being one of the technology bellwethers," said Bliss.
© Copyright IBTimes 2023. All rights reserved.