Middle East Refugee Crisis: Gulf Arab States Under Scrutiny For Refusing To Take Displaced People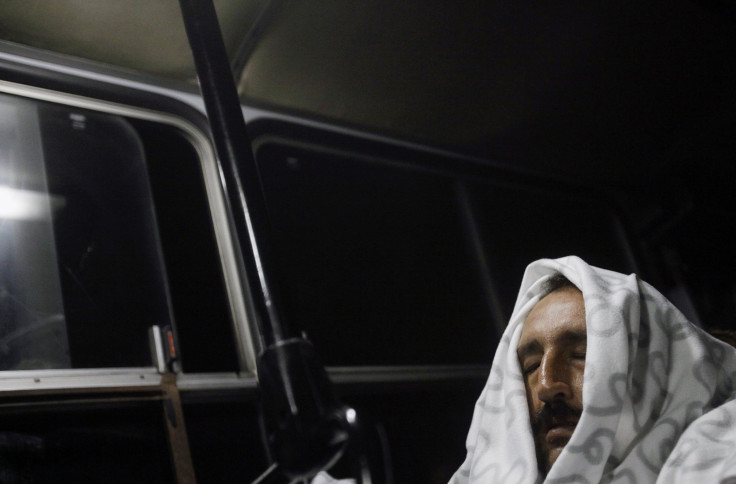 As Europe engages in a bout of soul-searching about its treatment of refugees, prompted in part by a widely shared image of a drowned Syrian child, the refusal of wealthy Gulf Arab states to play a significant role in alleviating the crisis has come under increasing scrutiny.
While European nations such as Austria and Germany announced this week that they will open their borders to thousands of refugees -- Germany said it expects 800,000 to come to the country this year -- some of Syria's neighboring states have taken in no refugees from the Syrian crisis at all, despite their geographic proximity and closer cultural, religious and linguistic links.
Amnesty International recently pointed out that "six Gulf countries -- Qatar, United Arab Emirates, Saudi Arabia, Kuwait, Oman and Bahrain -- have offered zero resettlement places to Syrian refugees." Other Middle Eastern nations, in particular, Turkey, Lebanon and Jordan have taken in millions of refugees from the Syrian conflict.
Commentators have been quick to highlight the apparent discrepancy between the Gulf Arab states' financial resources, and the extent of their contribution to alleviating the refugee crisis. Bobby Gosh, the managing editor of news website Quartz, wrote:
"The region has the capacity to quickly build housing for the refugees. The giant construction companies that have built the gleaming towers of Dubai, Abu Dhabi, and Riyadh should be contracted to create shelters for the influx. Saudi Arabia has plenty of expertise at managing large numbers of arrivals: It receives an annual surge of millions of Hajj pilgrims to Mecca. There's no reason all this knowhow can't be put to humanitarian use."
"Shame on them all," he added.
Other commentators on social media expressed similar opinions.
In addition, the Arabic hashtag #Welcoming_Syria's_refugees_is_a_Gulf_duty has been used more than 33,000 times on Twitter in the past week, according to BBC.
Like European countries, Saudi Arabia and its neighbors have fears over refugees and migrants taking jobs from citizens, and may also invoke concerns about security and terrorism.
None of the Gulf states are signatories of the United Nations' 1951 Refugee Convention, which defines what a refugee is and lays out their rights, as well as the obligations of states to safeguard them. For a Syrian to enter these countries, they would have to apply for a visa, which, in the current circumstances, is rarely granted, according to the Washington Post.
Writing on International Business Times' U.K. site, columnist Sultan Sooud al-Qassemi said: "The Gulf must realize that now is the time to change their policy regarding accepting refugees from the Syria crisis.
"It is the moral, ethical and responsible step to take."
© Copyright IBTimes 2023. All rights reserved.