Refugee Crisis In Hungary: Buses To Austria Offered To Hundreds Walking From Train Station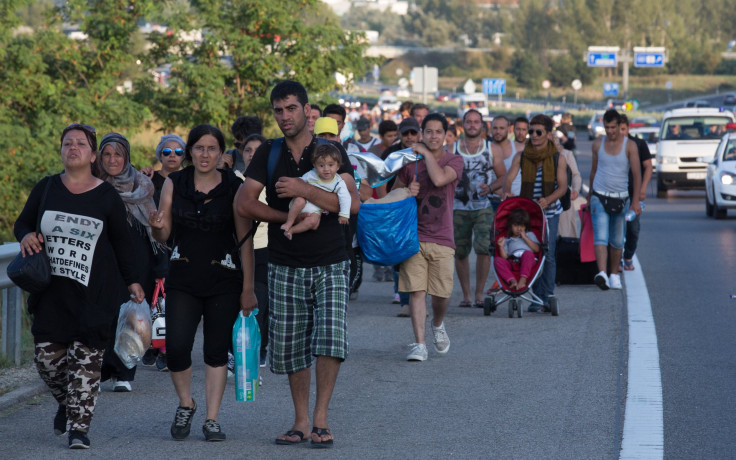 Hungary will start to offer buses to refugees to help relieve the surge of desperate people from the Middle East and Africa trying to reach European countries, the Associated Press reported Friday. It was unclear when the bus service would actually begin.
Hundreds of stranded refugees in Budapest could be seen on the sides of roads Friday, attempting to walk to Vienna because Hungarian police would not let them board trains to travel onward to other parts of Europe, such as Austria. Officials said the buses will transport them to the Austrian border.
More than 350,000 refugees have attempted to reach Europe this year in order to escape conflict and the horrors of the Islamic State group, also known as ISIS or ISIL. European countries have struggled with how to provide asylum to the thousands.
Hungary is one of the European Union states that has rejected setting a mandatory quota for taking in refugees, reported the BBC. The Czech, Slovak and Polish prime ministers also reject the quota. In a statement the leaders said they were against "any proposal leading to introduction of mandatory and permanent quota for solidarity measures."
In Hungary, there have been clashes among refugees, xenophobic mobs and the police. Hundreds of people were chased by police Friday after they escaped a refugee camp in Roszke, near the Serbian border, reported the BBC.
© Copyright IBTimes 2023. All rights reserved.