Middle East Refugee Crisis Update: Pakistan Sending Hundreds of Thousands Of Afghans Home, UN Complicit, New Report Says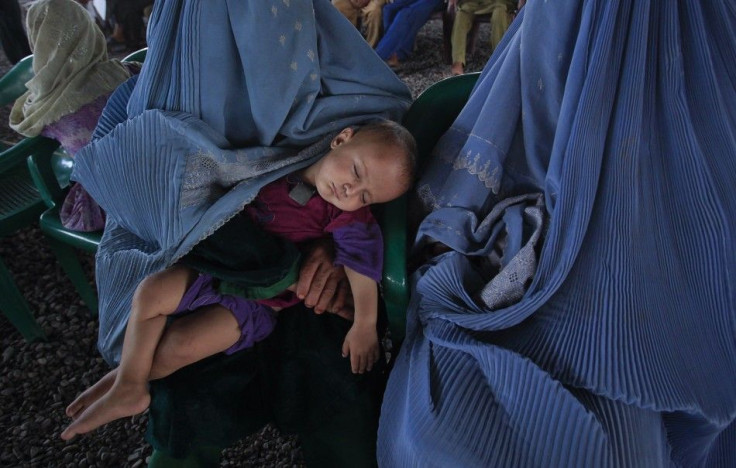 The U.N. agency responsible for the protection of refugees has failed to denounce a "campaign of abuse" by Pakistan that has forced hundreds of thousands of Afghan refugees out of the country since July, a global advocacy group said Monday.
Nearly 600,000 Afghan refugees have been forced to leave Pakistan and return to their home country, Human Rights Watch said in a new report released Monday. The U.N. High Commissioner for Refugees is complicit in the forced exodus, Human Rights Watch said, adding that the migration is the "world's largest mass forced return of refugees" in recent years.
"After decades of hosting Afghan refugees, Pakistan in mid-2016 unleashed the world's largest recent anti-refugee crackdowns to coerce their mass return," said Gerry Simpson, a senior refugee researcher at Human Rights Watch and author of the report. "Because the U.N. refugee agency didn't stand up publicly to Pakistan's bullying and abuses, international donors should step in to press the government and U.N. to protect the remaining Afghan refugees in Pakistan."
Afghan refugees have been forced to flee Pakistan in part due to a growing anti-Afghan hostility in Pakistan and police abuses that include "crippling extortion, arbitrary detention and nocturnal police raids," the report said. The UNHCR has failed to protect refugees by not calling the migration "refoulement" — the process of forcibly returning people to a place where their lives would be threatened, Human Rights Watch said. The group also said the UNHCR's decision to double cash support to $400 for each returning refugee in June helped convince people to flee Pakistan, even though they often had no home in which to return.
"The UN refugee agency should end the fiction that the mass forced return of Afghan refugees from Pakistan is, in fact, mass voluntary return," the report said.
The UNHCR denied Human Rights Watch's allegations, saying it "strongly refutes the claim that increasing the cash grant constituted promotion of return." It also said it "provides support to refugees who make the decision to [return] based on a well-informed consideration of best options."
Pakistan is home to an estimated 1.5 million registered refugees from Afghanistan as well as another million unregistered refugees, the Guardian said. Some are second- and third-generation refugees, whose parents and grandparents fled to Pakistan after the 1979 Soviet invasion.
© Copyright IBTimes 2023. All rights reserved.