Mike Brown Shooting Witnesses Gave False Testimony Under Oath To Ferguson Grand Jury: Prosecutor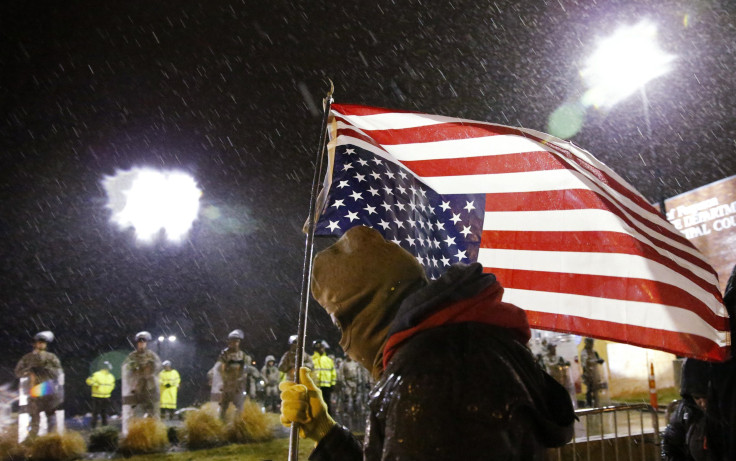 Some witnesses who testified in front of a grand jury that decided not to indict Officer Darren Wilson over the shooting death of Michael Brown in Ferguson "clearly" lied under oath, St. Louis County Prosecutor Bob McCulloch said Friday. McCulloch made the revelation in his first interview after last month's announcement that triggered protests across the United States.
McCulloch reportedly said in an interview with KTRS Radio in St. Louis that witnesses made up stories to match those that were published in newspapers. He reportedly made a reference to a woman's testimony who claimed she had seen the shooting of the black teenager by the white officer, but she "clearly wasn't present" at the scene. McCulloch reportedly said that the woman "recounted a story right out of the newspaper" that backed Wilson's version of events surrounding the fatal shooting that occurred Aug. 9.
"Clearly some were not telling the truth," McCulloch reportedly said. He also reportedly said that he wanted "anyone who claimed to have witnessed anything... presented to the grand jury," and added that he had no regrets about allowing non-credible witnesses present to the grand jury, The St. Louis Post-Dispatch reported.
"It's a legitimate issue. But in the situation -- again, because of the manner in which we did it -- we're not going to file perjury charges against anyone. There were people who came in and yes, absolutely lied under oath. Some lied to the FBI -- even though they're not under oath, that's another potential offense, a federal offense," McCulloch said, according to NPR News. "I thought it was much more important that the grand jury hear everything, what people have to say -- and they're in a perfect position to assess the credibility, which is what juries do."
McCulloch also reportedly spoke about his decision to make the grand jury announcement at night saying he did not believe there would have been any difference had the decision been made public during the day.
"There was no good time to announce this. Whatever was going to happen was going to happen. We knew that very early on. But I did work very closely with law enforcement," McCulloch reportedly said. "I decided early on that I would release it as soon as practicable after the grand jury made a decision.
"What occurred afterward was unfortunate; there are a variety of reasons that that may have occurred. Some people were bent on destruction, regardless of when this was going to be released. I thought it was more important to get the information out as quickly as possible. I think waiting longer would have aggravated things," he went on adding, according to NPR News.
The announcement of the grand jury decision sparked unrest in the predominantly black St. Louis suburb and across the nation over the use of excessive force by police officials. Wilson, who had been on administrative leave since the fatal shouting, resigned from the Ferguson police department before the grand jury decision.
State Rep. Karla May is reportedly urging for a state investigation of McCulloch, claiming that he may have "manipulated" the grand jury into taking the decision not to criminally charge Wilson.
A joint House and Senate committee is also reportedly investigating why Gov. Jay Nixon did not deploy National Guard troops in Ferguson on the day the grand jury decision was announced.
May also reportedly sent a letter to committee Chairman Sen. Kurt Schaefer on Thursday, urging that authorities should expand their investigation to see whether McCulloch committed prosecutorial misconduct.
"Many St. Louis-area residents believe -- and there is at least some evidence to suggest -- that Mr. McCulloch manipulated the grand jury process from the beginning to ensure that Officer Wilson would not be indicted," May wrote, according to The Associated Press.
"I don't believe he followed proper procedures when he presented evidence to the grand jury," May reportedly said. "To me, he was working for the defendant in this case and not the victim."
© Copyright IBTimes 2022. All rights reserved.
FOLLOW MORE IBT NEWS ON THE BELOW CHANNELS