Mike Tyson Might Enter MMA, Helps Rashad Evans Prepare For Return
Boxing Hall of Famer Mike Tyson might enter MMA as he helps Rashad Evans prepare for his MMA return.
Former UFC champ Evans recently stated that he is planning to make an MMA comeback soon. As he prepares for his return, Evans appeared to be working out with legendary Tyson.
Moments after a recent NFL game, Tyson and Evans had a brief talk with the media people. In the said media scrum, Tyson can be seen teaching Evans some strategies in boxing. Evans posted the short video in his official Facebook page and revealed what Tyson was trying to teach him.
According to Evans, he was trying to learn the so-called "Peek-a-boo" boxing style, a style in which Tyson apparently had been known for during in his prime. Tyson can also be seen trying to incorporate the boxing style in MMA as he demonstrated a combination which included a "leg kick" in front of Evans.
"Mike Tyson is the Master at "Peekaboo" boxing style. Mike's former trainer the late Great "Cus" D'Amato made up the style," Evans wrote.
Evans, who is one of the most iconic fighters in the UFC, was last seen inside the octagon in July 2018 where he suffered a devastating knockout loss for Anthony Smith. But in a recent talk with ESPN, the former UFC light heavyweight champ revealed his plans of making an MMA return.
As per Evans, he feels like he is in good shape to make an MMA return. Certain changes in his diet made him confident about his body.
"I changed my diet after I retired, and it's drastically changed my body and how I feel. I am definitely heavily thinking about coming back," Evans said.
However, Evans is unlikely to fight under the UFC in his return. The Ultimate Fighter Season 2 winner stated that he believes the UFC is not interested in signing older fighters.
"I just felt, when it came down to it, I want to make some money in this comeback, and I didn't know if the UFC was interested. They're focused on something different. I don't think they're into bringing back the older fighters who have retired. They're into what's next, what's new," Evans pointed out.
Evans' manager Ali Abdelaziz confirmed that UFC and Evans already parted ways. According to Abdelaziz, he and Evans will be open to explore other fight promotions as there are a lot of great fights waiting for Evans outside UFC.
"He's been back in the gym, and he's feeling really good. I think there are a lot of fights out there for Rashad, and I'll be talking to other promotions about him shortly," Abdelaziz said.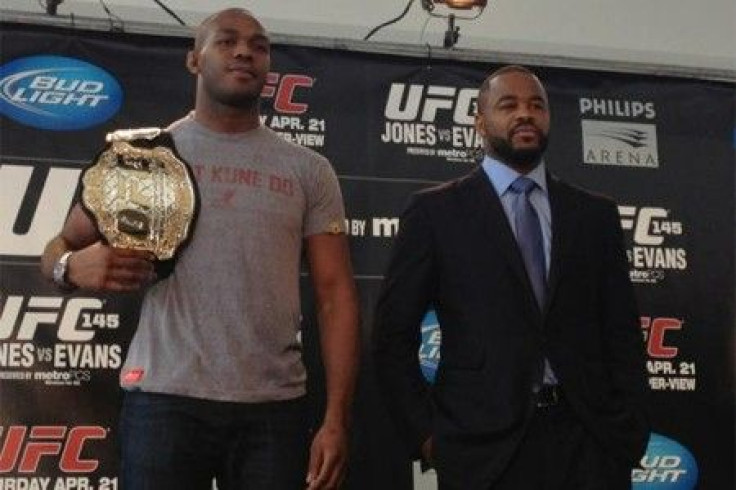 © Copyright IBTimes 2023. All rights reserved.