Mike Tyson Quotes To Celebrate Former Heavyweight Boxing Champion's 51st Birthday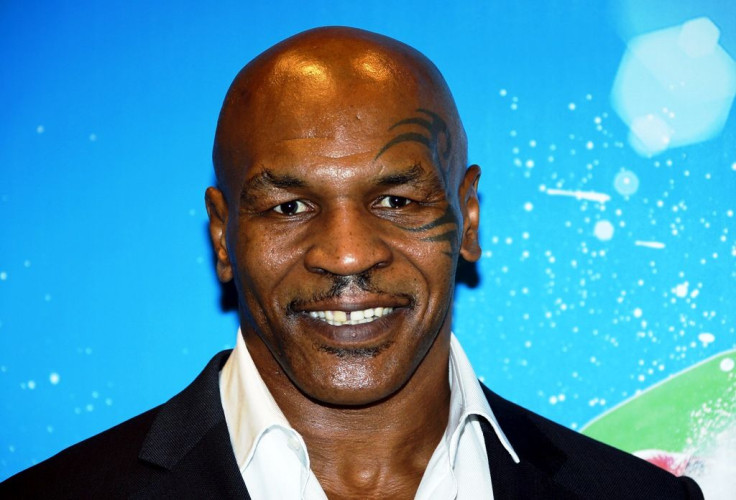 Former heavyweight boxing champion Mike Tyson, who turns 51 Friday, is known for his aggressiveness inside the ring and his unconventional behavior outside.
Born in 1966 in Brooklyn, New York, Tyson became the youngest heavyweight boxing champion of the world at the age 20 in 1986. Four years later, he lost the title to Ohio native Buster Douglas, who was considered an underdog at the time.
Read: 15 Quotes From Tina Fey As She Turns 47
Tyson's most notorious moment in the ring was in 1997 when he faced Evander Holyfield for a rematch June 28. In the third round of the match, Tyson grabbed Holyfield and bit his ears, leaving people in shock. Tyson said he did so in retaliation to Holyfield's illegal head butts in their matches in the past. However, this explanation did not convince the judges, who disqualified him from the match.
After leaving the ring, Tyson appeared in a number of films, including 2009 comedy "The Hangover."
Here are some quotes by Tyson gathered from Brainy Quote and MyFighter.com to celebrate Tyson's 51st birthday.
"Everybody thinks this is a tough man's sport. This is not a tough man's sport. This is a thinking man's sport. A tough man is gonna get hurt real bad in this sport."
"I'm a dreamer. I have to dream and reach for the stars, and if I miss a star then I grab a handful of clouds."
"My biggest weakness is my sensitivity. I am too sensitive a person."
"I feel like sometimes that I was not meant for this society."
"God lets everything happen for a reason. It's all a learning process, and you have to go from one level to another."
"Greatness is not guarding yourself from the people; greatness is being accepted by the people."
"These books ain't window dressing. I think Machiavelli's the most sophisticated writer outside of Shakespeare. Way ahead of his time. Such a manipulative person. Everything he accomplished he did by kissin' a--."
"Discipline, doing what you hate to do but do it like you love it."
"I just have this thing inside me that wants to eat and conquer. Maybe it's egotistical, but I have it in me. I don't want to be a tycoon. I just want to conquer people and their souls."
"Whatever you want, especially when you're striving to be the best in the world at something, there'll always be disappointments, and you can't be emotionally tied to them, cos' they'll break your spirit."
"Real freedom is having nothing. I was freer when I didn't have a cent."
Read: Tupac Shakur Quotes, Lyrics To Celebrate Late Rap Legend's 46th Birthday
"It doesn't faze me what anyone says about me. It doesn't matter what anyone says about me. I'm a totally different entity to what other people think. Michael and Tyson are two different people. I'm Tyson here."
"Some people try to get you out of slavery for you to be their slave."
"As long as we persevere and endure, we can get anything we want."
"I'm just like you. I enjoy the forbidden fruits in life, too."
© Copyright IBTimes 2022. All rights reserved.
FOLLOW MORE IBT NEWS ON THE BELOW CHANNELS