Mike Tyson Shockingly Admits Beating Kids His Age And Then 'Their Fathers'
KEY POINTS
Mike Tyson says he used to fight kids his age three to four times a day when he was about 12 years old
Tyson claims he would beat up other kids and their fathers
Teddy Atlas witnessed a 12-year-old "Iron Mike" knocked grown men out in sparring
Mike Tyson has proven early on that he wasn't the kid to mess around with.
There have been several tales about how vicious Tyson was even at a young age.
His incredible physique itself speaks highly of the damage can do to his opponent inside the ring, but some may not know that as a kid, "Iron Mike" was already a freak of nature.
Recounting his street fights during his childhood days, Tyson revealed that even at the tender age of 12, he was already weighing about "200 pounds."
As expected, he would beat up other kids his age. However, what's even more shocking about it was that after he thumped them, they would call up "their fathers" for help and Tyson would do exactly the same thing.
"I must've had three or four street fights a day," Tyson told ValuEntainment. "From like age nine…I was 200 pounds at age 12."
"I was fighting the kid, then fighting their fathers," he continued. "They were crying, went home and got their fighter. Then I would fight their father."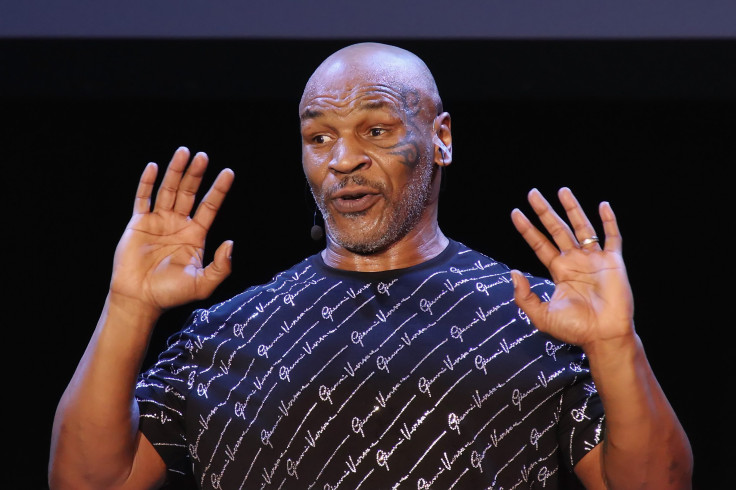 During his early days in the sport, Tyson was honed by the late boxing trainer Cus D'Amato.
Along with the D'Amato, famed boxing coach Teddy Atlas got to witness a young Tyson's devastating power.
"As far as most pure, God-given talent, raw, from the earliest stage that you saw, it would have to be a 12-year-old Tyson, who was 190 pounds but no fat," Atlas recalled.
In line with Tyson's bizarre story, Atlas also revealed that at age 12, "The Baddest Man on the Planet" did everything to "impress" him and D'Amato.
To do so, Tyson had to fight grown men who were around 27 years old at the time. Surprisingly, Atlas bared that the boxing prodigy even knocked them out cold.
"[Tyson] had to impress me and Cus [D'Amato]; he had to box his first day with a 27-year-old man who was a professional fighter and he was able to do that," he revealed. "You can't put him in with kids to spar because there are none and so you're hiring sparring partners and they're men and he's hurting them and knocking them out."
"Anyone who could be knocking out men when he's 12, 13 years old is a pretty damn good puncher. He learned the technique to make you miss and catch you clean but power's power and punchers are born not made."
© Copyright IBTimes 2023. All rights reserved.
FOLLOW MORE IBT NEWS ON THE BELOW CHANNELS