Military Contractor Pleads Guilty To Bribing US Navy Officials With Cash, Prostitutes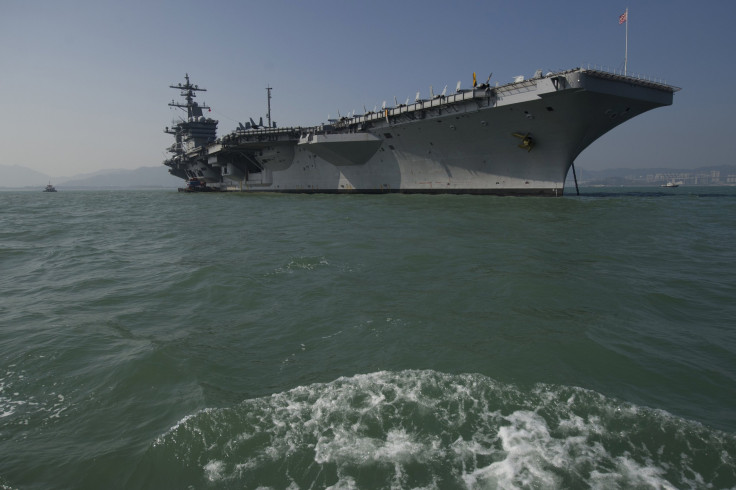 A military contractor pleaded guilty to bribery and conspiracy charges in a U.S. federal court Thursday, in a case addressing one of the U.S. Navy's worst corruption scandals, which saw officials bribed with thousands of dollars in cash, luxury hotel rooms and prostitutes, according to media reports.
Leonard Glenn Francis, CEO of Singapore-based Glenn Defense Marine Asia, obtained classified information that allowed his company to overcharge the U.S. military by at least $20 million by providing cooperative naval officials with bribes that included sex with prostitutes. Four active-duty U.S. Navy personnel have been charged in connection with the allegations, the Associated Press reported. Francis' firm serviced U.S. Navy vessels in Asian ports for 25 years.
Francis faces up to 25 years in prison as a result of the charges. In addition, five current and former Navy officials have pleaded guilty in connection with the case, and the U.S. Navy has also stripped security clearances from two admirals, including the chief of naval intelligence, for their alleged involvement with Francis, although they have not been charged with a crime, the Washington Post reported.
As part of a plea deal, Francis and his company could forfeit $35 million in property and assets stemming from the corruption allegations, Reuters reported.
U.S. Navy captain Daniel Dusek also pleaded guilty on Thursday to conspiracy to commit bribery. Dusek is the highest-ranking officer so far to admit wrongdoing in the case, and admitted to using his influence to ensure that U.S. Navy vessels berthed at Asian port facilities either owned by Francis, or where his company provided services, Agence France-Presse reported.
Dusek is the second Navy officer to enter a guilty plea in connection with allegations connected to the case. Commander Jose Luis Sanchez pleaded guilty to bribery charges Tuesday, Reuters reported.
"Commander Sanchez sold out his command and country for cash bribes, luxury hotel rooms and the services of prostitutes," said Assistant Attorney-General Leslie R. Caldwell of the Justice Department's Criminal Division, the agency reported.
Francis, a Malaysian national, is due to be sentenced April 3.
© Copyright IBTimes 2023. All rights reserved.