'Minecraft' To Reach PS4 And PS Vita This Year, Xbox One Version To Have Backward Compatiblity With Xbox 360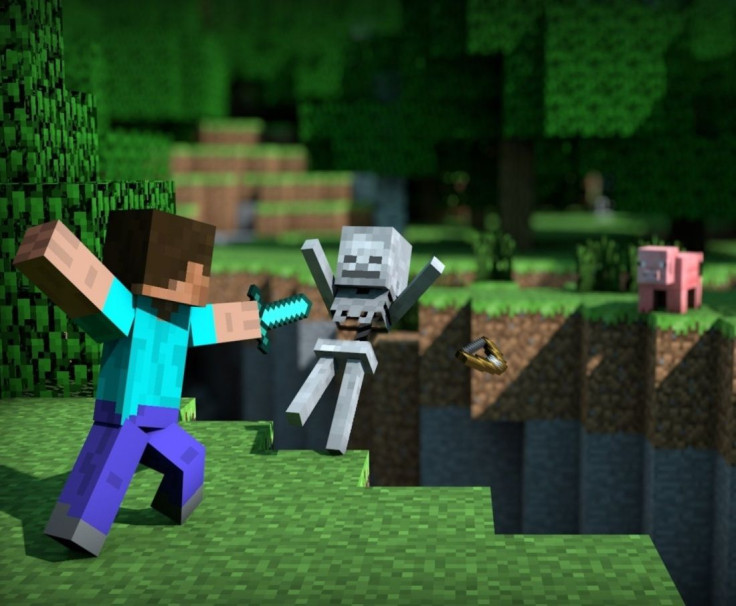 Mojang's 2009 indie game "Minecraft" will be coming to the PlayStation 4 and PlayStation Vita sometime during the third quarter of 2014.
Chief Word Officer Owen Hill announced a PS3 disc version of the sandbox title last week on the PlayStation blog. Though "Minecraft" has been available for download on the PlayStation 3 since last year, a physical copy of the popular game will hit shelves on May 14 in Europe and Australia. Hill stated the port will be "up to date with the console versions" and that he expects the framerate to be "lovely and smooth."
On April 24, Head of Microsoft's Xbox division Phil Spencer confirmed the upcoming Xbox One version of "Minecraft" will be backward compatible with the Xbox 360 version of the game.
"After months of teaming up with Mojang, we can confirm that Minecraft X360 Edition will save transfer to Xbox One Edition ... more news soon," Spencer announced to more than 40,000 thousand followers.
"Minecraft" launched its alpha version in May 2009 for the PC and was developed by Swedish programmer Markus "Notch" Persson. On Jan. 11, 2011, "Minecraft" surpassed 1 million purchases, less than 30 days after launching its beta. A full version launched on Nov. 18, 2011, along with an iPhone version. "Minecraft" hit Android phones one month earlier on Oct. 7.
In May 2012, "Minecraft" launched on the Xbox 360 and was developed by 4J Studios.
The title won five awards from the 2011 Game Developers Conference, including the Innovation Award, Best Downloadable Game Award and the Best Debut Game Award. As of February this year, the title has sold more than 14 million copies on PC and over 35 million copies across all platforms.
Will you play "Minecraft" on your next-gen console? Leave a comment or tweet me.
© Copyright IBTimes 2023. All rights reserved.