Minneapolis Police Shooting Update: Suspect In Custody After Allegedly 'Targeting' Cop In Shooting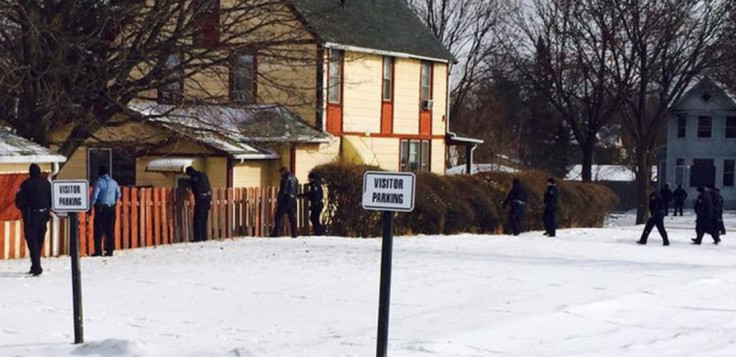 Minneapolis police arrested a man they suspect shot an officer on the street following a burglary call at around 5 a.m. Saturday, according to the Minneapolis Star-Tribune. Minneapolis Police Chief Janee Harteau said she believes the officer was deliberately targeted by the shooter.
"There is little doubt that an officer was the intended target of this shooting and that this officer just happened to be the one who was there," Harteau said in a press release.
An officer who was on the scene at the time of the shooting was recorded saying that the attack "came out of nowhere." The officer who was shot, identified by the Star-Tribune as Jordan Davis, was reportedly standing outside his squad car at the time of the shooting. Jordan's partner drove him to North Memorial Medical Center, according CNN, citing information from Minneapolis Assistant Police Chief Matt Clark.
Police brought in search dogs in hopes of finding anything to link a suspect to the shooting, and cleared neighboring houses soon after the shooting. Police arrested Andrew Neal at around 1:30 p.m. after they surrounded him at a local residence with a team of officers including a SWAT team.
It was unclear whether or not the shooting was connected to the burglary and domestic assault incident the officers were responding to that morning.
A member of a liaison committee recently created by Harteau and local leaders in the city's black community said that efforts were made to convince the shooter to turn himself in, although police did not specify if that contributed to the arrest.
Both Harteau and police spokesman Scott Seroka took the opportunity to highlight the dangers officers routinely face on the job.
"This is a reminder to all that everyone of our officers face such danger simply because they choose to wear a uniform. They deserve our support and gratitude," said Harteau.
© Copyright IBTimes 2023. All rights reserved.