Who Is Amonderez Green? Normandy Police Shooting Involved Teen Carrying Revolver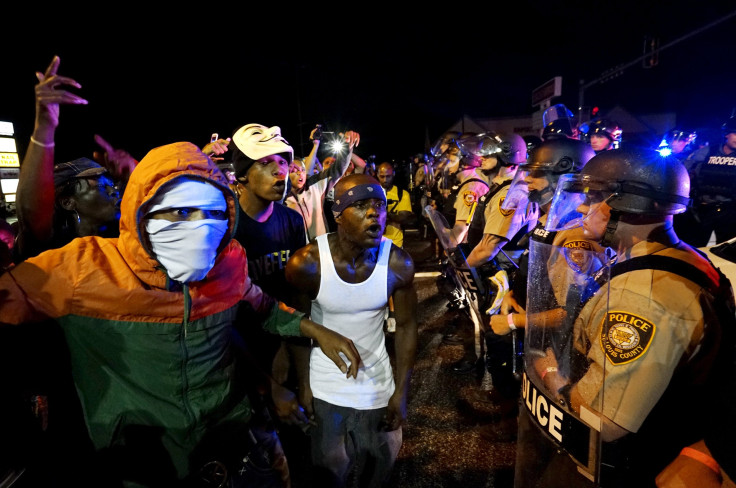 Local police have identified Amonderez Green as the man involved in a fatal shooting in Normandy, Missouri, this week. The shooting took place near Ferguson, Missouri, where a black teenager was killed by a white police officer last year, triggering nationwide protests against police brutality.
Police were called to an incident Wednesday involving a suicidal subject. When officers arrived, Green's mother, mother's boyfriend and father were standing nearby, police said. He was confronted in a front yard where he pulled out a silver revolver and began firing at the officers. An officer deployed his Taser, but Green reportedly continued to threaten police. The officer then fired three times at him as he began to run away. He fired back at police as he ran. When police found him minutes later, he was laying in a front yard with a self-inflicted gunshot wound under his chin.
In a widely shared video of the police confrontation, an out-of-frame woman screams, "Don't shoot my baby" as a single gunshot goes off. Green, 18, was taken to the hospital, where he died from the wounds. An autopsy is pending, police said.
Jermell Simpson, Green's father, said his son did not attempt suicide and was shot by Ferguson police officers. "It was Ferguson," Simpson said, according to reports. "When he start running, Ferguson start shooting."
Police said the gun Green carried belonged to a "close family associate." Green "was not struck by law enforcement gunfire," said Cpl. Tameika Sanders, public information officer for the Normandy Police Department Wednesday.
A Ferguson police officer killed Michael Brown last year as he was walking down the street. He was unarmed. The shooting prompted protests and riots across the nation for months. The Justice Department called on Ferguson in March to revamp its criminal justice system, declaring that the city had engaged in constitutional violations.
© Copyright IBTimes 2023. All rights reserved.