Minnesota Philosophy Professor Accused Of Selling Illegal Ivory, Rhino Horn To China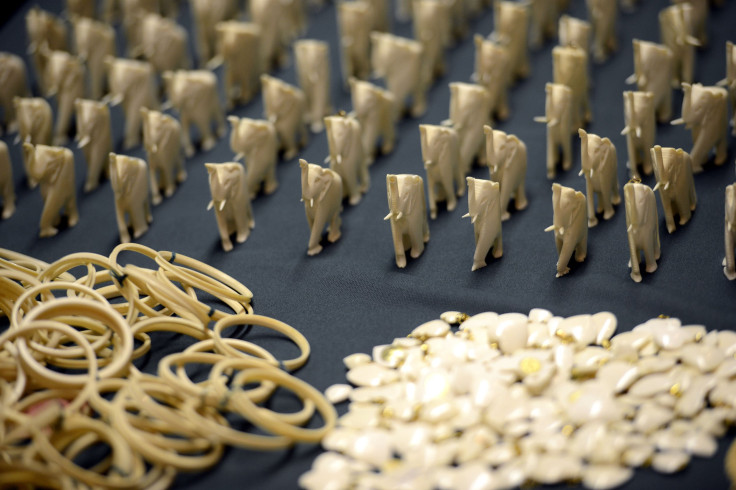 Yiwei Zheng focused his research on metaphysics, existentialism and Chinese art as a professor at St. Cloud State University in Minnesota. But federal investigators allege he had a specialty that wasn't on the syllabus: illegal ivory trafficking.
The U.S. Fish and Wildlife Service arrested Zheng on Tuesday after the unsealing of grand jury documents alleging he sold products made from illegal rhinoceros horn and elephant ivory to buyers in China and the United Kingdom between 2005 and 2011.
Zheng, 42, began teaching at St. Cloud State in 1999. He earned a grade of B from students on ratemyteacher.com, but his students weren't the only ones paying attention. Federal wildlife agents had been monitoring Zheng for years. Court documents show that he worked with two others, named only as "co-conspirators," to carry out dozens of transactions through online auction sites and his own website, Crouching Dragon Antiques. Officials say he also sent items overseas with false labels, "knowing that the exportation of such items was prohibited by law."
On one occasion in 2009, according to court documents, Zheng sent a package of items to Shanghai, labeled only as "Chinese Resin Decorative Figure" and "Chinese Plastic Decorative Box." In 2010, his "co-conspirators" wired $20,500 to an antiques dealer in Florida to pay for Zheng's purchase of two rhino horns. Other purchases include an ivory fan, a pen holder and a 17th-century cup made from rhino horn, officials allege.
The illicit global trade in ivory and rhino horn is largely fueled by booming demand in China. Ivory has long been used to make artistic and religious artifacts and is highly valued, while rhino horn is lauded for its aesthetic value and its purported medicinal benefits.
The items, though small, represent a massive international trade network fueling crime, corruption and causing the death of thousands of animals every year. It continues to thrive because it is a highly profitable, low-risk activity. Rhino horn in the right market is worth more per kilogram than cocaine, but the punishment for trafficking is less severe. Activists say arrests like Zheng's send a message to would-be smugglers.
"Arresting the perpetrators of such crimes and imposing adequate sentences can go a long way in reversing the high-profit/low-risk equation of wildlife crime," said Shruti Suresh, a representative for the Environmental Investigation Agency (EIA), a London-based nongovernment organization dedicated to stopping crimes against wildlife.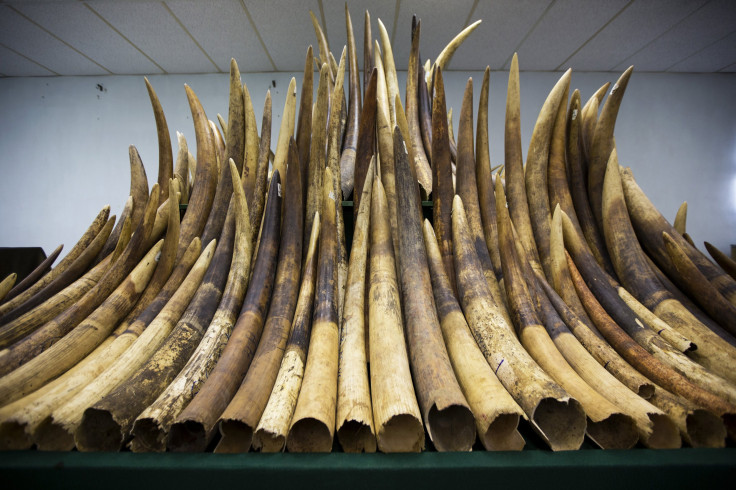 Under the Convention on International Trade in Endangered Species of Wild Fauna and Flora (CITES), an international agreement signed by 180 countries including China and the United States, it is illegal to import or export products that use ivory or rhino horn without special permission. According to the indictment, Zheng, who did not have the required license, shipped items through the postal service under false labels.
Despite its contraband status, trade in these items continues to thrive around the world and is worth an annual $10 billion, according to a report from Dalberg, a development consultancy firm based in Washington, D.C. The complex black markets provide incentive for poachers to kill thousands of animals per year while fueling criminal activity around the world.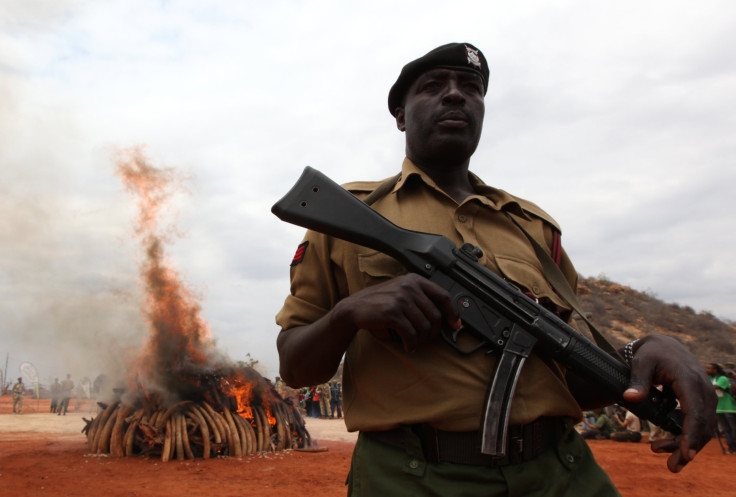 Zheng's arrest comes weeks after Kenya's president set fire to $30 million worth of the contraband ivory, with officials from Ethiopia and Malawi following suit, in an attempt to help curb the trade.
Zheng was released on a $25,000 bond and had to surrender his passport. The university told the Washington Post that the professor will resume teaching classes next week as the legal process proceeds.
© Copyright IBTimes 2022. All rights reserved.
FOLLOW MORE IBT NEWS ON THE BELOW CHANNELS