Minnesota Timberwolves Could Shop Star Point Guard Again This Summer
KEY POINTS
D'Angelo Russell could be traded by the Minnesota Timberwolves this offseason
This runs the risk of upsetting Karl-Anthony Towns and messing up the team's chemistry
The Memphis Grizzlies were able to stifle Russell's production
The Minnesota Timberwolves was on the verge of a series upset against the Memphis Grizzlies, but multiple fourth quarter collapses sent them to the offseason earlier than what any of them would have wanted.
Understandably feeling that they have something special on their hands, the Timberwolves are reportedly considering trading combo guard D'Angelo Russell this offseason.
Marc Stein reported that rival franchises are expecting the Timberwolves to get on the phones and explore trade packages for Russell.
However, this runs the risk of upsetting franchise cornerstone Karl-Anthony Towns due to his close friendship with the starting guard.
"Numerous rival teams expect the Wolves to try to trade [D'Angelo] Russell this offseason irrespective of Russell's close relationship with Minnesota star Karl-Anthony Towns," Stein stated.
Moving Russell makes sense for the Timberwolves from a financial perspective as Russell only has one season left on his current deal where he stands to make $31.4 million.
On the court, the Ohio State product put up a disappointing showing in his second-ever postseason by just shooting 33% from the field and averaging 12 points, 6.7 rebounds and 1.5 steals in six games against the Grizzlies.
With Towns also eligible for an extension this season, the team may be forced to choose between one of them to commit to in the long term.
The explosion of sophomore star Anthony Edwards may necessitate a trade to happen since the Timberwolves will also want to have him on their squad as their second cornerstone.
As the Los Angeles Lakers have proven in the past season, committing a majority of their cap space to multiple high-earning players will certainly hamper their ability to round out the roster with important bench pieces.
Russell's value lies in his ability to score first and distribute the ball to his teammates, both of which he has proven to be effective in this season as he averaged a career-high in assists with 7.1 per game.
However, the Grizzlies' stifling defense were able to snuff out Russell's skillset and throttle the Timberwolves en route to the six-game series win.
At 26 years old, Russell still has room to grow, but the Timberwolves might be better off keeping him on the roster and convincing him to take a budget cut as they look to run things back next season.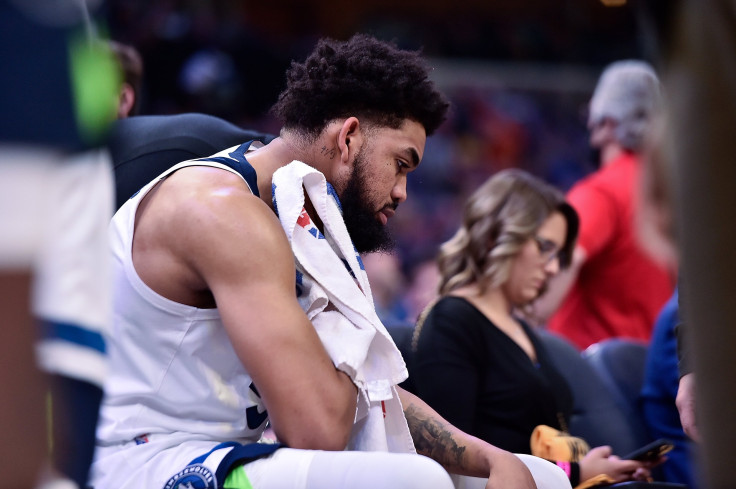 © Copyright IBTimes 2023. All rights reserved.