Miss World 2016 Live Stream: How To Watch Beauty Pageant Online For Free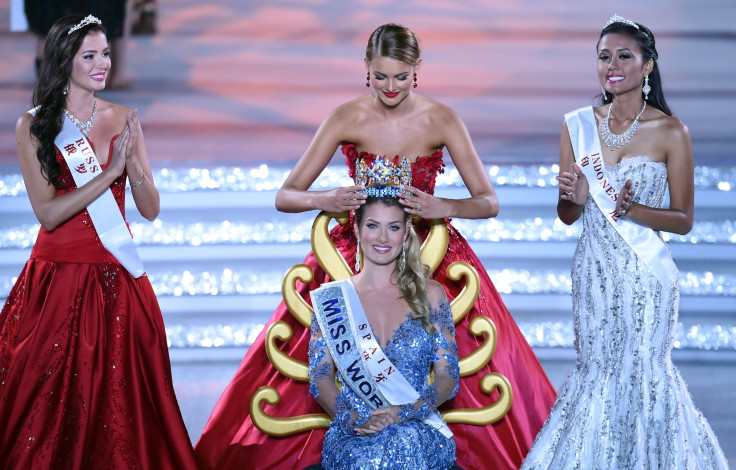 The 66th edition of the Miss World pageant was scheduled to take place at MGM National Harbor in Oxon Hill, Maryland, on Sunday. The competition kicked off Nov. 26 when the contestants gathered to begin their final journey to the Miss World Crown.
A total of 117 beautiful women from around the world are participating for the coveted title.
The pageant was set to start at 3:30 p.m. EST Sunday on the E! channel. You can live stream the Miss World 2016 event here. Click here for access to the official YouTube channel.
The top 20 contestants will be selected through the challenge events, which include Talent, Top Model, Beach Fashion, Social Media, Beauty With A Purpose and Q&A.
At the end of the ceremony, current Miss World Mireia Lalaguna of Spain will hand over her crown to her successor.
"When I see all the contestants, I feel that I would really like to live the experience again. It brings to my mind a lot of amazing memories. It's not jealousy, but I truly want to be back in this cultural exchange. When I watch the girls, I want to relive all of the competitions- Sports, Top Model, etc," Lalaguna said. "I can see in them that I am their reference point and I try to give everyone tips and help the nervous ones. I remind them to enjoy each and every day because it goes by so quickly."
Lalaguna also shared some of her experiences when asked about the highlights of her year as the Miss World: "My spot for the TV show Poker Stars and getting to work with Cristiano Ronaldo, was truly unforgettable. I actually won $20,000 and donated it to my Beauty with a Purpose Project."
The Miss World contest was launched in the U.K. in 1951, and is one of the oldest international beauty pageants.
You can see the full list of contestants for Miss World 2016 here.
© Copyright IBTimes 2023. All rights reserved.