Missing Aviastar Plane Update: Bad Weather Hampers Indonesia's Search On Sulawesi Island, Phone Signal Detected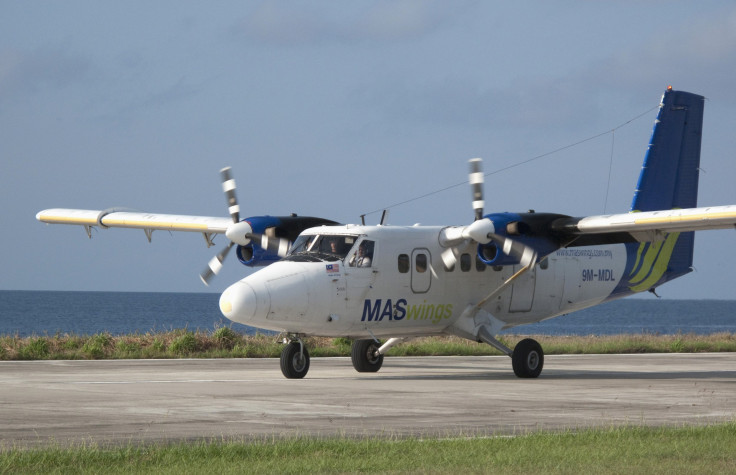 UPDATE: 6:27 a.m. EDT -- Bad weather has hampered Indonesia's aerial search for a small plane that went missing Friday over Sulawesi island, authorities said Saturday. Search operations were halted for the day as weather conditions "didn't support our efforts. The clouds were thick," Ferdinand Lumintaintang, Aviastar's flight operation officer, said, according to Reuters.
Meanwhile, a local report said, citing police, that a signal has been detected from the cellphone of one of the crew members, according to Straits Times.
Original story:
Indonesia resumed search for a small plane Saturday that went missing with 10 people on board, during a flight on Sulawesi island Friday, authorities reportedly said. The DHC-6 Twin Otter plane, owned by the private Aviastar Mandiri airline, was on its way to Makassar, the provincial capital of South Sulawesi.
Transportation Ministry spokesman Julius Barata reportedly said that the plane took off from Masamba in South Sulawesi province in good weather. The plane, which was carrying three crew members and seven passengers, including three children, reportedly lost contact with air traffic controllers after 11 minutes into flight. Authorities said that no distress signal was received from the aircraft.
"We have dispatched a Twin Otter and a helicopter to comb the area, along with an aircraft each from the military and police," Petrus Budi Prasetyo, commercial general manager for the airline, said, according to the Associated Press. "But we have not yet received any information from the scene."
Over 160 personnel, including 120 soldiers, were deployed for a ground search, Henry Bambang Soelistyo, who heads Indonesia's National Search and Rescue Agency, reportedly said. He added that the search was focused in a 15-mile radius from where the plane last made contact with air traffic controllers.
Ahmad Munir, head of the airport authority in Makassar, reportedly said satellite data showed the plane's last known position was about 20 miles from Masamba.
Authorities were also using signals from the pilot's and passengers' mobile phones to locate the aircraft in a mountainous region, Ferdinand Lumintaintang, Aviastar's flight operations officer, said, according to Reuters.
© Copyright IBTimes 2023. All rights reserved.