MLB, Cuba Agreement Allows Cuban Players To Sign With Clubs Legally
Major League Baseball (MLB) and the Cuban Baseball Federation (FCB) have agreed to a deal that will allow players from Cuba to sign with U.S. baseball teams. The deal was jointly announced Wednesday along with the MLB Players Association (MLBPA), and seeks to end "the dangerous trafficking of Cuban players" who dream of playing in the U.S.
"For years, Major League Baseball has been seeking to end the trafficking of baseball players from Cuba by criminal organizations by creating a safe and legal alternative for those players to sign with Major League Clubs," commissioner of baseball Robert D. Manfred Jr. said in a statement. "We believe that this agreement accomplishes that objective and will allow the next generation of Cuban players to pursue their dream without enduring many of the hardships experienced by current and former Cuban players who have played Major League Baseball."
Under the new agreement, the FCB will release all contracted players who are above the age of 25 and have six or more years of playing experience in Cuban leagues to negotiate deals with MLB franchises while they are in Cuba. Younger players may also be released.
A "release fee" will be paid to the FCB by the MLB team, with the player then receiving a standard work visa which allows him and his family to travel from and to Cuba during the offseason. Once released, Cuban players will be treated the same as other international players under the Basic Agreement.
In turn, the agreement will also provide additional income for the FCB as it will receive a percentage of the signing bonuses. The most recent signing bonus for a Cuban player in the MLB was nearly $1 million, according to the Associated Press.
The agreement lasts till Oct. 31, 2021, and can be extended by mutual agreement.
Before the signing of this new agreement, Cuban players had to defect from Cuba to play in the U.S., with many of them being smuggled and held captive by traffickers. One of them was Los Angeles Dodgers star Yasiel Puig, who said he was pleased with the new deal.
"To know future Cuban players will not have to go through what we went through makes me so happy," Puig said. "I want to thank everyone who was involved in making this happen and thank them personally for allowing an opportunity for Cuban baseball players to have the ability to come and show how talented they are. Thank you."
Other Cuban players, both past and present, also showed their appreciation.
"It's a very happy day for the great game we share," former All-Star Luis Tiant said. "I am thrilled that the next generation of Cuban ballplayers, who only want to succeed in the Major Leagues, will have a safer route to their dreams."
"I am so happy that Cuban players can now pursue their dream of playing baseball at the highest level without having to endure the uncertain and sometimes dangerous road taken by those before them," Jose Iglesias added, who last played for the Detroit Tigers.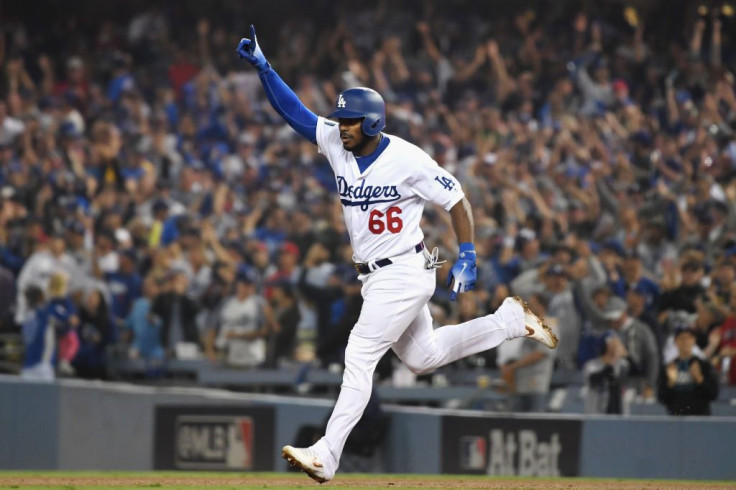 © Copyright IBTimes 2022. All rights reserved.
FOLLOW MORE IBT NEWS ON THE BELOW CHANNELS