MLB Playoffs 2022 Schedule: Bracket, Dates, TV Channels For Wild-Card Series
The 2022 MLB playoff bracket is finally set. Twelve teams have punched their tickets to the postseason, eight of which are scheduled to compete in the wild-card round this weekend. The No. 1 and No. 2 seeds in the American League and National League have a bye and an automatic trip to the division series.
Under the new playoff format, each league has two best-of-three wild-card series. The higher-seeded team is scheduled to host every game with no off-days in between. All four wild-card series start Friday and conclude no later than Sunday.
ESPN will broadcast every game of the wild-card round.
As the AL division winner with the worst record, the Cleveland Guardians will host the Tampa Bay Rays with a trip to the ALDS on the line. The Toronto Blue Jays have home-field advantage against the Seattle Mariners in the other AL wild-card series.
The winner of the series between the Guardians and Rays will take on the New York Yankees in the ALDS. That leaves either the Blue Jays or Mariners to face the Houston Astros in the best-of-five division series.
The New York Mets will host the San Diego Padres after losing out to the Atlanta Braves for the NL East title. The second NL wild-card series pits the St. Louis Cardinals against the visiting Philadelphia Phillies.
For the Mets and Padres, their reward for winning the wild-card series would be a matchup with the Los Angeles Dodgers, which have clinched home-field advantage through the World Series by winning 110 games. The Phillies and Cardinals are battling for a trip to Atlanta in Game 1 of the NLDS.
The Yankees and Astros are both scheduled to host Game 1 of the ALDS on Tuesday, Oct. 11. The Dodgers and Braves will also make their playoff debuts on the same date.
The Astros have defeated the Yankees twice in the ALCS since 2017. The Dodgers beat the Braves in the 2020 NLCS before winning the World Series. The Braves returned the favor last year, eliminating the Dodgers on their way to winning the championship
The NLCS starts on Oct. 18, and the ALCS is scheduled to begin the following night. The 2022 World Series starts on Oct. 28 with a potential Game 7 set for Nov. 5.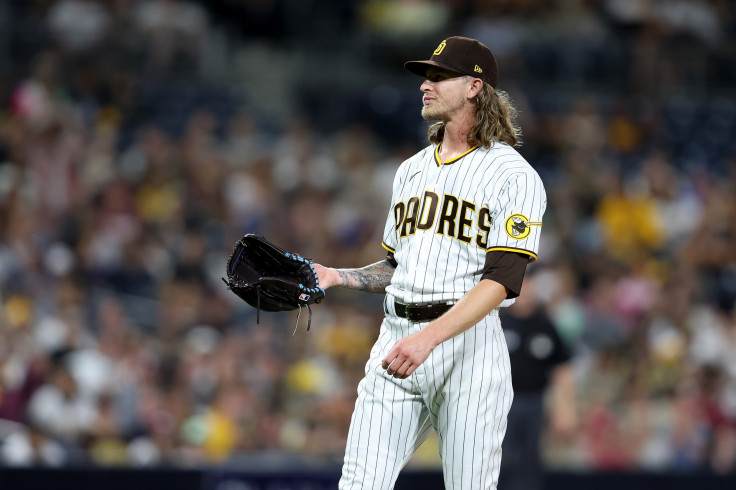 © Copyright IBTimes 2023. All rights reserved.