MLB Predictions: Pirates To Deal Starling Marte, Red Sox To Shift Either David Price Or Jackie Bradley Jr
KEY POINTS
The Pirates won't compete in the NL Central in 2020 so will trade Starling Marte
The Red Sox need to clear payroll and are shopping Price and Bradley Jr.
Price and Bradley Jr. are both non-essential players who would free up a lot of salaries
The Pittsburgh Pirates aren't going to contend in the NL Central next season so will look to cash in on Starling Marte while the Boston Red Sox will trade away one of David Price or Jackie Bradley Jr. to clear payroll and get themselves under the luxury tax threshold.
With no real shot at a post-season berth in 2020, the Bucs have some decisions to make. Their situation isn't so desperate as to call for a complete rebuild but turning the Pirates into NL Central contenders overnight is simply not feasible.
With a dearth of center field options available on the market, Pittsburgh should take this opportunity to sell off their prized asset in Starling Marte. He would make a good fit for a number of teams such as the New York Mets, San Diego Padres, Chicago Cubs and Atlanta Braves.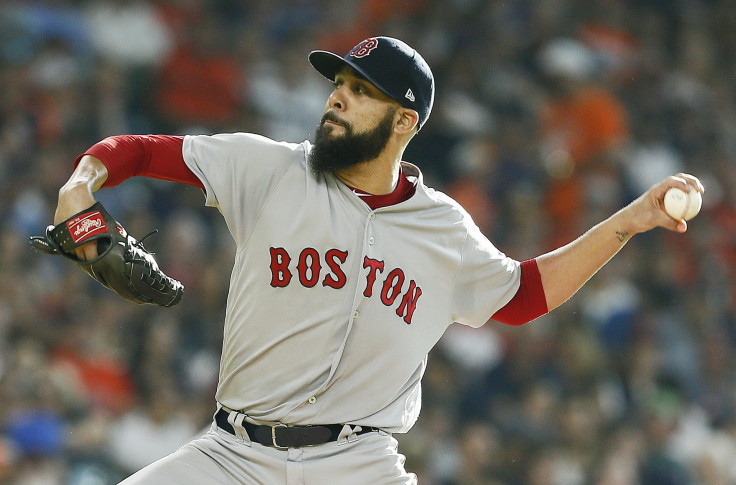 MLB Network's Jon Heyman reported earlier this month that the Bucs' main ask in a trade for Marte is a top catching prospect so whichever club wants the outfielder will have to include some sort of backstop.
Marte is under club control for the next two seasons and is owed $24 million over that span so he is a bargain. Don't expect him to stay in Pittsburgh for much longer as the Pirates will cash in and get whatever they can for the player.
Meanwhile, the Boston Red Sox want to deal at least one player but for very different reasons. The Sox will find life difficult in the AL East next season as they will battle the New York Yankees and their prized new asset Gerrit Cole for divisional supremacy.
However, before that scrap begins, they want to get under the luxury tax threshold of $208 million and will have to move one of their larger contracts or multiple smaller ones to do so. There is the possibility that they could deal away Mookie Betts and his nearly $30 million in 2020 salary.
Boston would ideally not like to do so as he is arguably their best player and is also the undisputed fan favorite of the franchise. That leaves two attractive candidates in Price and Bradley Jr.
To move Price, the Red Sox would have to eat at least some of his $32 million per season contract for the next three years while moving Bradley Jr. would be much simpler but would dictate another name would likely depart, perhaps Nathan Eovaldi.
There are suitors for both. According to Ken Rosenthal of The Athletic, the San Diego Padres, St. Louis Cardinals, Chicago White Sox, Cincinnati Reds, Toronto Blue Jays and Los Angeles Angels are known to want starting pitching and all have at least some payroll to spare to land Price.
Meanwhile, the clubs who miss out on Marte will surely look elsewhere to fill their needs and would find Bradley Jr. a suitable replacement.
© Copyright IBTimes 2023. All rights reserved.