MLB Rumors: All-Star Pitcher Snuffs Yankees Chances, Still Sore For GM Comments In 2019
KEY POINTS
Marcus Stroman remains sore at Yankees general manager comments in 2019
Stroman normed 3.02 ERA and 1.145 WHIP last season with the Mets
The Yankees will have to look for other starting pitchers available in the offseason
Marcus Stroman will be one of the top free agents multiple MLB teams will be targeting in the offseason.
However, one team that is likely out of it is the New York Yankees.
With nothing certain yet, rumors of his potential next stop have been suggested by some fans.
While this would mean nothing official, the 30-year-old reacted to one Twitter post where a photo of him was photo edited in a Yankees uniform.
The All-Star pitcher replied to the social media post with a meme from the TV show "Entourage" of Rapper 50 Cent laughing and driving away.
Aside from that, he had also taken several shots at the Yankees in a Twitter exchange on Tuesday, November 16.
"Yankees haven't won a World Series since 2009," Stroman said. "They routinely spend more than any other team and acquire the biggest names at every trade deadline. The way they spend and players they get should result in much more success than they've had."
Stroman still holds a huge grudge with the Yankees, a team that he almost ended up with in 2019.
Stroman was close to joining the Yankees at the 2019 MLB trade deadline but ended up settling with the New York Mets.
However, his ill feelings towards the team go beyond that, particularly to comments made by Yankees general manager Brian Cashman.
Cashman said to Yahoo Sports that while they did have interest in the 2017 Golden Glove Award winner, he didn't think Stroman would be a difference-maker.
He rubbed it further by saying that the All-Star pitcher would spend more time in the bullpen in the postseason.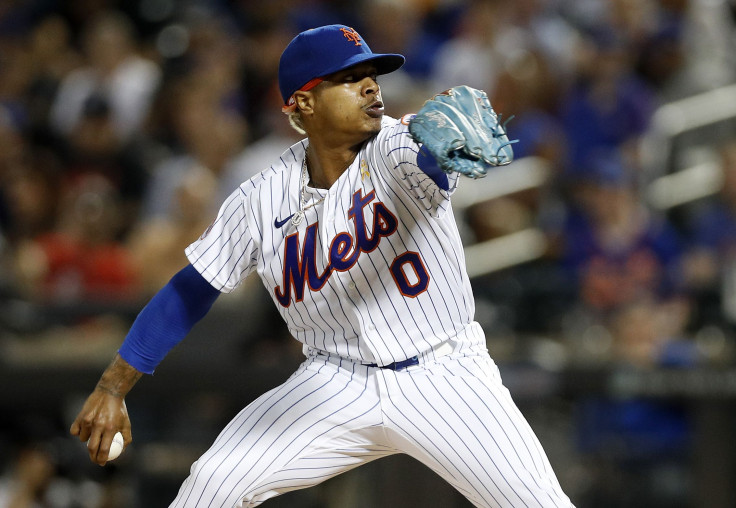 Stroman did not take the comments well and responded to Cashman's claims.
He started tweeting his infographics and compared them with the other members of the Yankees' rotation.
Stroman is coming off a season, where he went 10-13 with a 3.02 ERA and 1.145 WHIP in 33 starts with the Mets.
Given that stat line, multiple MLB teams are expected to pitch their offers to get him to their fold.
© Copyright IBTimes 2023. All rights reserved.