MLB Rumors: Bryce Harper, Manny Machado Being Seriously Pursued By Padres, Along With Phillies
Manny Machado recently met with San Diego Padres' general manager A.J. Preller. The news comes two weeks after the team had a meeting with Bryce Harper, and the latest indications are that San Diego is doing their best to acquire one of MLB's top free agents.
There has been some debate regarding how serious the Padres might actually be in pursuit of Machado or Harper, considering San Diego spends less money than just about anyone and the 26-year-olds are looking for record-setting contracts. It's unknown exactly what kind of offer San Diego will make, but The Athletic's Ken Rosenthal has reported that the team appears to be a real contender for the star players.
Machado is probably the better fit for San Diego, who could use some help on the left side of the infield. The Padres have plenty of outfielders, but the buzz that Harper would bring to the team reportedly might make him a more intriguing option to the front office.
Only four teams are projected to have a smaller payroll than San Diego for the upcoming season. The Padres did give Eric Hosmer an eight-year, $144 million contract last offseason. They could conceivably decide to break the bank for Harper or Machado since most of their roster is under affordable contracts.
The Chicago White Sox have also been linked to both free agents, though they appear to be much more focused on Machado and might not be willing to match Harper's asking price. The Philadelphia Phillies are real contenders for the two players, and it's long been expected that they would enter the 2019 season with one of them on their roster.
Philadelphia and the Washington Nationals are considered by many to be the favorites in the race for Harper. The Nationals reportedly offered Harper a $300 million deal at the end of the regular season.
The San Francisco Giants were the latest team to meet with Harper, but the outfielder is reportedly uninterested in signing a short-term contract like the one San Francisco is willing to offer.
San Diego might have to make at least an eight-year offer to give themselves a shot at landing one of the All-Stars this winter.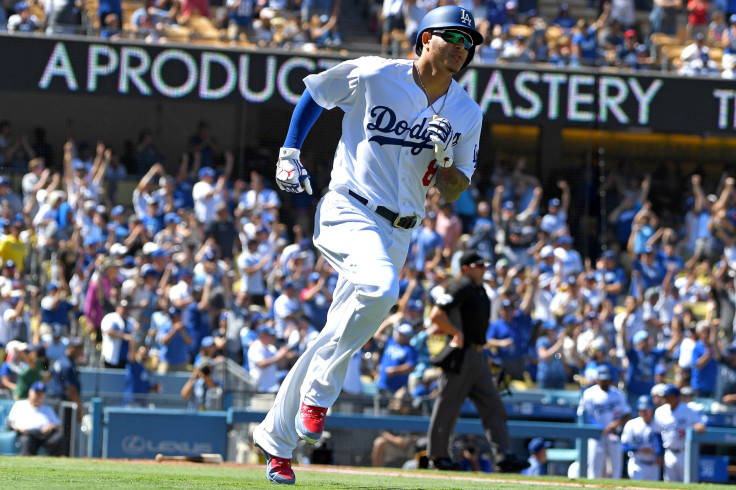 © Copyright IBTimes 2023. All rights reserved.