Bryce Harper Rumors: Phillies, Nationals, Giants Might Wait Into March, Astros Confirm Near-Trade
Just because spring training games are about to start, that doesn't mean Bryce Harper and Manny Machado are close to signing contracts. A new report indicates that both players could remain free agents for the next few weeks.
According to The YES Network's Chris Shearn, someone with knowledge of the situation believes Harper and Machado will remain unsigned until mid-March. That means suitors might not learn whether or not they are acquiring one of the All-Stars until the start of the 2019 MLB season is right around the corner.
The Philadelphia Phillies, Chicago White Sox and San Diego Padres are interested in both players. The San Francisco Giants and Washington Nationals are trying to sign Harper. The New York Yankees reportedly have an offer on the table to Machado, though it might be a long shot for them to land the infielder at this point.
There haven't been many updates regarding Machado in recent weeks. The Giants have only recently made a push to sign Harper. There are conflicting reports about San Francisco's actual chances of landing the outfielder, though it's starting to sound like the Giants' short-term offer will prevent them from getting something done.
Philadelphia is largely expected to land one of the star free agents, and most of the signs are pointing toward them getting Harper. Washington offered Harper a $300 million contract a few months ago, and it's unknown if any team has yet to match that offer.
Reports of "mystery teams" pursuing Harper have popped up throughout the offseason. Perhaps if Harper remains on the market for the next few weeks, a team that previously had eyes on the 26-year-old will make a last-ditch offer.
The Houston Astros haven't met with Harper this offseason, but there was a time when the team nearly acquired the superstar. The Athletic reported in November that the front offices of Houston and Washington agreed to a trade in July that would've sent Harper to the Astros, but the Nationals' ownership ultimately killed the deal.
Astros' general manager Jeff Luhnow confirmed to reporters Thursday that Houston almost pulled off a deal for Harper.
The Yankees and Chicago Cubs were once thought to be among the list of possible destinations for Harper, but neither team has made him a contract offer this winter. The same goes for the St. Louis Cardinals, who seemingly moved on when they traded for All-Star first baseman Paul Goldschmidt.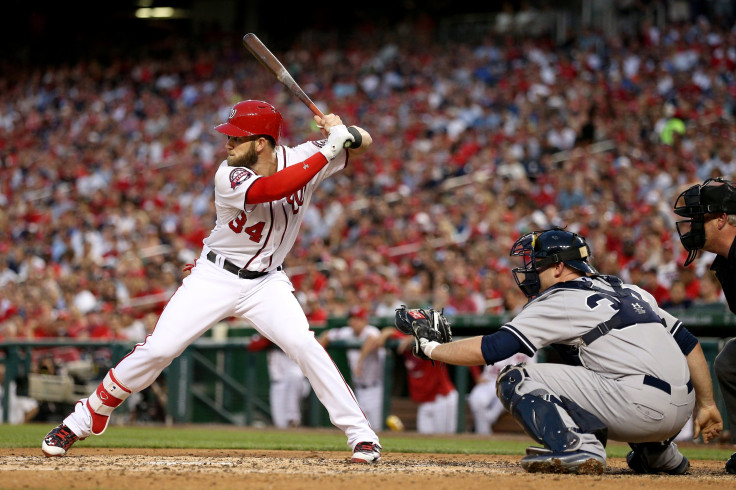 © Copyright IBTimes 2022. All rights reserved.
FOLLOW MORE IBT NEWS ON THE BELOW CHANNELS