MLB Rumors: Mets Haven't Pursued Bryce Harper, Manny Machado Or Offered Jacob DeGrom A New Contract
With both Bryce Harper and Manny Machado remaining unsigned as players report to spring training, new contenders have been given an opportunity to land one of MLB's top free agents. The San Francisco Giants are now considered to be on the short list of possible landing spots for Harper after not being in the conversation for much of the offseason. There's even talk of the All-Stars considering taking short-term deals as they fail to get their desired long-term contract offers.
You would think all of that might give a team like the New York Mets, who play in the No.1 market and are among the sport's most valuable franchises, a chance to enter Bryce Harper or Machado Sweepstakes. To no one's surprise, however, the Mets have once again made it clear that neither player is in their plans.
In speaking with WFAN's Mike Francesa Monday, Mets' general manager Brodie Van Wagenen indicated that New York hasn't pursued either free agent.
The Mets are projected to have the seventh-highest payroll in MLB. While they are still well below the luxury tax, the team has spent some money this offseason.
New York traded for closer Edwin Diaz and second baseman Robinson Cano, and while they did unload a few bad contracts in the deal, they will be forced to pay Cano $100 million over the next fix years. The Mets signed free-agent catcher Wilson Ramos to a two-year, $19.5 million deal, and they gave infielder Jed Lowrie $20 million over two years. Reliever Jeurys Familia returned to New York on a three-year, $30 million contract.
Jacob deGrom avoided arbitration with an agreement that will pay him $17 million for the 2019 MLB season. The NL Cy Young winner won't be eligible for free agency until after the 2020 season, but he wants to sign a contract extension before Opening Day.
It was Van Wagenen who represented deGrom last season, before being hired as the Mets' GM, and said the Mets should trade the pitcher if they weren't going to give him a new contract.
According The Record's Matt Ehalt, the Mets have yet to offer deGrom an extension. DeGrom has told the team he doesn't want to discuss an extension during the season.
DeGrom went 10-9 last season, leading MLB with a 1.70 ERA and 0.4 home runs allowed per nine innings. He was the best player, by far, on a Mets' team that went 77-85 and finished below .500 for a second straight year.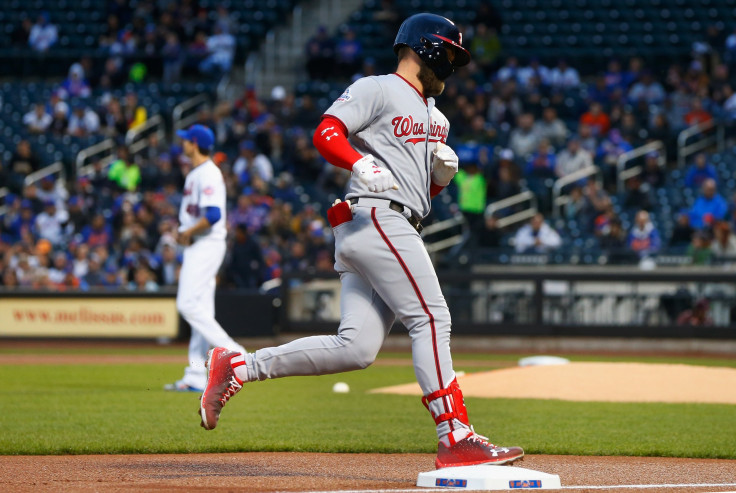 © Copyright IBTimes 2023. All rights reserved.