MLB Rumors: Mike Moustakas, Lance Lynn, Alex Cobb Free Agency Updates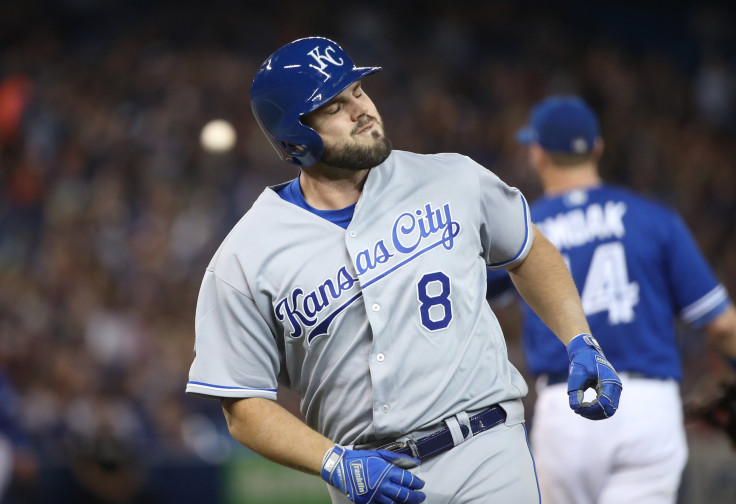 Most of MLB's top free agents are unsigned with pitchers and catchers reporting to spring training. Some will still land lucrative contracts. Others will be forced to sign for much less money than they once anticipated getting.
Free agents like J.D. Martinez, Eric Hosmer and possibly Jake Arrieta still stand to earn contracts worth well over $100 million. The next tier of available players—Mike Moustakas, Lance Lynn and Alex Cobb, to name a few—won't be so lucky.
Before free agency began, there was some speculation that Moustakas could get a multi-year contract in the high eight figures. The third baseman's extended free agency likely means such a deal isn't coming his way.
There have been rumors that maybe Moustakas could join the New York Yankees on a one-year deal, giving him the chance to prove that he's worth a longer deal in 2019. New York doesn't have a proven third baseman on the roster, and FanRag Sports' Jon Heyman has said the two sides have been in touch recently, but New York's desire to remain below the luxury tax likely means a deal won't get done.
Maybe Cobb or Lynn could end up with the Yankees if they are willing to sign for less than $15 million in the 2018 season. MLB Network's Jon Morosi has reported that New York has "monitored" Lynn, and he's more of an option now that Yu Darvish has joined the Chicago Cubs.
The Yankees have five capable starters, though they could use more depth in the rotation. Jordan Montgomery would head to the bullpen in the event that New York spends significant money on another starter.
Lynn went 11-8 with a 3.43 ERA for the St. Louis Cardinals in 2017, and he started at least 29 games with a sub-4.00 ERA in five straight years with the team. Cobb had similar numbers (12-10, 3.66 ERA) with the Tampa Bay Rays last year, setting a career high with 29 starts and finishing just above his career ERA of 3.50.
Both the Cardinals and Milwaukee Brewers have been linked to Arrieta, and they could be in play for the second and third best pitchers left on the market. According to Jeff Passan of Yahoo Sports, the Brewers, Minnesota Twins, Los Angeles Dodgers and Philadelphia Phillies are considered among the likeliest potential landing spots for Lynn and Cobb.
Multiple reports have noted that the New York Mets aren't likely to make a push for either starter.
© Copyright IBTimes 2023. All rights reserved.