MLB Rumors: Padres Outfielder Unperturbed By Trade Chatter
KEY POINTS
Myers knows he needs to play better for the Padres
Padres not giving up on Outfielder
Myers takes trade talks in stride
Wil Myers is due to for a bounce-back season and this is what the San Diego Padres hope to see. However focusing on that task may not be easy, especially with the 29-year-old outfielder finding his name recently in MLB trade talk.
Just last month, the name of Myers surfaced as a potential trade chip with the Boston Red Sox in exchange for Mookie Betts, Larry Brown Sports reported. A big reason for that is the $61 million owed to the first/ third baseman. This contract was part of the six-year deal that Myers signed back in 2017 worth $83 milion.
With expectations high, Myers just failed to live up to them. He hit .244/.323/.444 with 59 home runs, numbers that don't exactly align with the level of play the Padres need from him. And Myers is pretty much aware of the disappointment in his game but believes he can get things together at some point, MLB.com reported.
"I understand that especially through the life of my contract, I haven't been great here," Myers said. "It only takes one good year to flip that. I'm here, I'm excited for the season and looking forward to flipping that."
As most know, Betts ended up going to the Los Angeles Dodgers -- a transaction that was filled with drama. Aside from the Red Sox and the Dodgers, the Minnesota Twins participated in the trade. Left out of the mix were the Los Angeles Angels with team owner Arte Moreno ending up pretty upset because of the delays as discussed in a previous report.
As for Myers, he remains with the Padres for now. But he needs to play better and it appears San Diego is keeping the faith. In fact, team manager Jayce Tingler flew to North Carolina to check on Myers. The two had lunch, likely discussing some stuff heading into the next MLB season.
"Just encourage him to be himself," Tingler said. "That's really our group message. ... He recognizes that he needs to be more consistent. He recognizes that at times he needs to be held accountable. Like most good players, sometimes the answer is pretty simple. Maybe eliminate some noise, eliminate some thought, stick to one or two things. Whenever he steps in the box, let's keep things simple."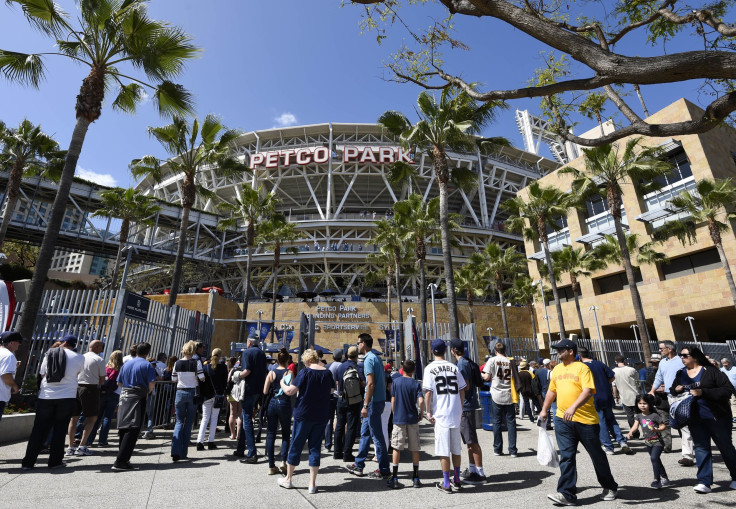 © Copyright IBTimes 2023. All rights reserved.