MLB Rumors: San Francisco Giants May Take Risk On Yasiel Puig
KEY POINTS
Giants could still sign Yasiel Puig
Puig choices down to Marlins, Giants
Puig deal can go down at any time despite COVID-19 pandemic
One of the notable names still available in the MLB free-agent market is Yasiel Puig. So far, his next stop has not gained ground although multiple teams are being tied to the 29-year-old right fielder. And the latest from the MLB trade rumor mill is the San Francisco Giants.
For those who have been keeping tabs of Puig, the sudden revival of interest by the Giants may come as a surprise. In February, it was mentioned that any chance of the Cuban landing a spot with the team was all but dead, NBC Sports reported. Also, there was the signing of Billy Hamilton and Hunter Pence that was also in the mix. But it appears things have changed as of late.
So far, only the Miami Marlins have offered Puig a contract and the details were not revealed. According to Jon Heyman of the MLB Network, the Giants are the other team interested in him. A common denominator for both the Marlins and the Giants is that both have executives who know Puig well. Don Mattingly managed him when both were with the Los Angeles Dodgers (2013-2018), same with Giants team president of baseball operations Farhan Zaidi.
As far as San Francisco is concerned, there is interest in Puig. Before the coronavirus got in the way, it was believed that something would be done this month. There is a chance for that to still happening since MLB rosters are not locked, meaning deals can still be closed, MLB Trade Rumors reported. There is no roster freeze or a moratorium on extensions, meaning teams and players are not prohibited from negotiating agreements.
Last season when Puig played for the Cincinnati Reds and Cleveland Indians, he hit .267/.327/.458 with 24 home runs and an 84 RBI. In a previous post, it was mentioned how it was a big mystery why the MLB All-Star is still in free agency with several teams being linked to him. Aside from the Giants and the Marlins, MLB teams who could benefit from him include the Boston Red Sox, Chicago White Sox, Pittsburgh Pirates, Seattle Mariners, and the St. Louis Cardinals. Boston seems like a plausible landing spot, especially after the exit of Mookie Betts.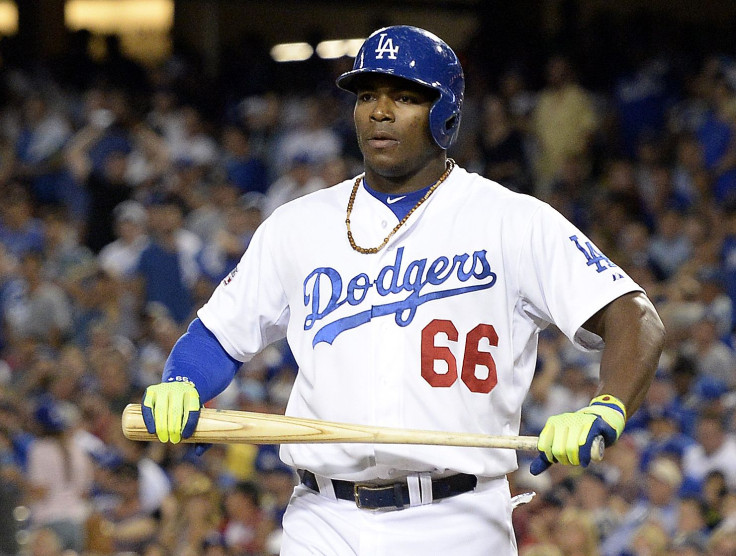 © Copyright IBTimes 2023. All rights reserved.