MLB Rumors: Starling Marte Open For Trade To New York Mets
The Pittsburgh Pirates will have some decisions to make this offseason. They aren't expected to compete in the NL Central against the likes of the Chicago Cubs, St. Louis Cardinals or even the Cincinnati Reds.
In fact, they may soon enter into a rebuild following several changes in front office personnel and a few disappointing seasons on the diamond. Should that retooling come to pass, one of the first players to be sacrificed will be star outfielder Starling Marte, who should yield good value in the trade market.
What makes this scenario much more likely is the fact that Marte wants to play for a contender in 2020. In a Spanish language interview with Hector Gomez of Deportivo Z 101 in the Dominican Republic, Marte said, "[The Pirates] have the power to decide about my future. If it was for me, I would leave for a team that is ready to compete right now for a World Series and that's not our case."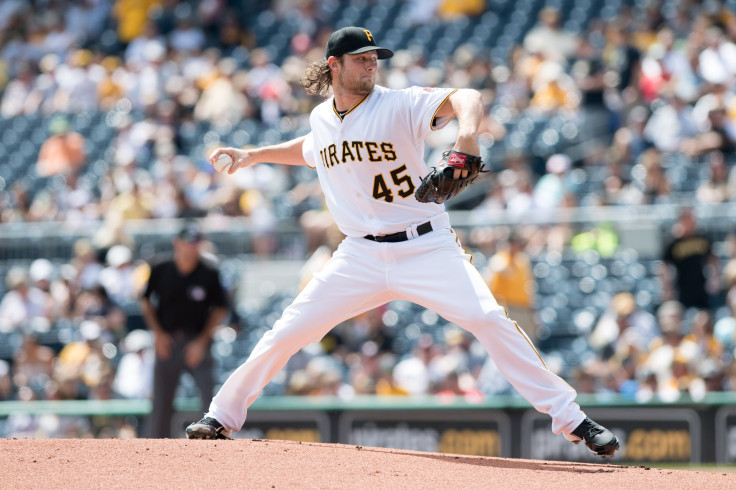 When asked specifically about the New York Mets, a team with a need in center field who has already been linked with a trade for Marte, the player said, "The Mets have it all. It would be a great opportunity to play with them."
While these words can be construed as more or less a trade demand, the player made sure to clarify his comments adding, "If a trade doesn't happen, I will keep working hard and giving my team all I have."
Marte's contract is good through the 2020 season with a club option for 2021. He will earn $11.5 million next season and $12.5 million the next or a one-million-dollar buyout if the 2021 option is not exercised.
That is pricey for a small market team who are in a rebuild. While new GM Ben Cherington hasn't confirmed or denied the extent of Pittsburgh's retool, they certainly look closer to a rebuilder than a contender.
Meanwhile, the Mets look like they could win the NL East in 2020 with a few timely additions. Marte would be an instant upgrade at the center with Michael Conforto and Brandon Nimmo the best available options for New York at the moment.
The Pirates will probably take some time to assess their situation as all the new faces become enmeshed at the organization. That means fans may have to wait for a few months before seeing the Marte situation resolve. However, when it does, we very well could see Starling Marte at the Mets.
© Copyright IBTimes 2023. All rights reserved.