MLB Standings 2021: Dodgers, Astros Have First-Place In Sight During Hot Streaks
Baseball's two powerhouses of the last few seasons are heating up as the summer gets closer. The Los Angeles Dodgers (37-25) and Houston Astros (35-27) have recovered from early-season struggles and have first-place in their sights.
L.A. is 1.5 games behind the San Francisco Giants (38-23) for the top spot in the NL West. Houston trails the first-place Oakland Athletics (37-27) by a single game in the AL West.
The Dodgers would be leading any other division in the NL. San Francisco has been the biggest surprise of the 2021 MLB season, sitting atop the overall standings. Los Angeles was projected to have the league's best record, coming off a World Series title and eight straight division titles.
Injuries took their toll on the Dodgers, who were only a game over .500 through their first 35 games. The defending champs have since put together a 19-8 record over the last month.
Los Angeles sat in third place for much of May and the early part of June. The Dodgers have since swapped places in the NL West with the San Diego Padres (37-27), who many consider to be Los Angeles' biggest threat for the NL pennant.
In 2017, the Dodgers started their run of three World Series appearances in four years. Houston defeated Los Angeles in that year's Fall Classic, and they've gone at least as far as the ALCS in every season since.
That streak was expected to end in 2021, but the Astros are trying to overcome the odds. Houston has won eight of its last 11 games behind the best offense in MLB.
Through 62 games, the Astros lead all teams with 336 runs scored. Houston's league-leading .271 batting average is .14 points higher than that of the Boston Red Sox's No. 2 lineup. The Astros also have the majors' best on-base percentage and slugging percentage.
Houston leads the Cleveland Indians (32-27) by 1.5 games for the second AL wild-card spot. If the season ended today, the Astros would visit Boston in the wild-card round.
The Dodgers have a one-game lead on the Padres for the first NL wild-card spot.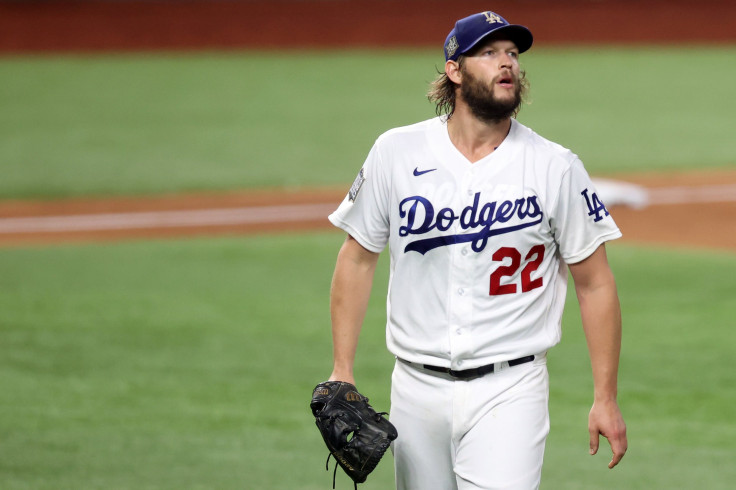 © Copyright IBTimes 2023. All rights reserved.