MLB Trade News: Cincinnati Reds Gamble On Sonny Gray To Beef Up Bullpen
The Cincinnati Reds' build-up continues, and the latest is the addition of pitcher Sonny Gray. The New York Yankees reportedly sent the 29-year-old starting pitcher in an apparent three-way trade that also involved the Seattle Mariners.
According to Jeff Passan of ESPN, other players involved in the multi-team trade are Shed Long and Josh Stowers. The Yankees sent Long to the Mariners in exchange for outfield prospect Stowers.
The deal involving Gray was something that Yankees general manager Brian Cashman had hinted back in October 2018. According to the NY Post, the Yanks were open to moving Gray in the offseason. It seems that part of this was the drop in production by the 29-year-old pitcher who went 11-9 with a 4.90 ERA.
Part of the deal was a three-year $30.5 million extension for Gray. Now, it will be up to the Reds to mold Gray into the same person he was earlier on in his baseball career when he was still with the Oakland Athletics. He had a 2.88 ERA with the A's from 2013 to 2015.
It would seem to some that the Reds placed themselves in a hole. Considering, however, that Gray is only 29-years-old, he could be a handy addition to Cincinnati and beef up their rotation which already has Tanner Roark and Alex Wood – other acquisitions in the offseason, Fansided reported.
The addition of Gray, Roark and Wood is a good sign for the Reds, who seem bent on turning around a forgettable last season. With Yasiel Puig and Matt Kemp already in the fold, there is no denying that the Reds look formidable, but they still have to contend with other teams such as the Brewers, Cubs and Cardinals.
The safest forecast now for the Cincinnati Reds is that they will be up there competing. While pundits feel that they may be in for tough games against the NL Central favorites, the only thing certain at this point is improving on their performance last season. The Reds finished with a 67-95 record (.414), good for only fifth place.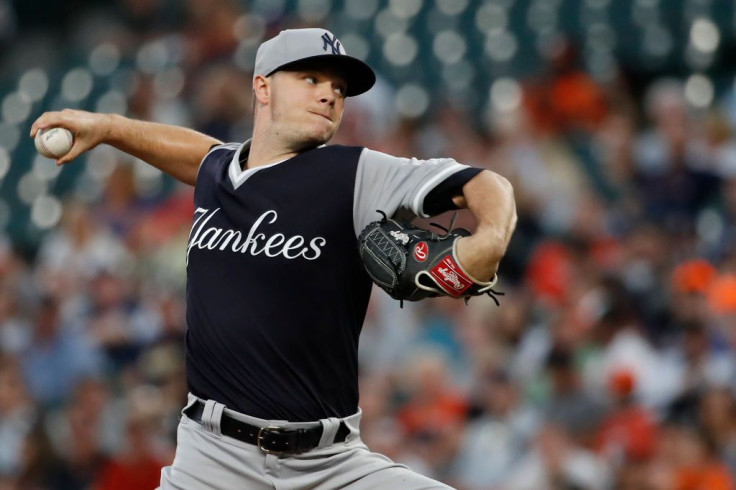 For Gray, the move is seen as a much-needed change of scenery, especially when word of the Yankees wanting to trade him got out. He had a solid 3.72 ERA over 11 starts for the Yankees. But there were signs of a looming correction during that time and it came to full fruition last year with a career-worst 4.90 ERA and 2.16 K/BB ratio over 30 appearances, Fansided noted.
© Copyright IBTimes 2023. All rights reserved.